Ways to solve small-cell cost conundrum still being mulled.
Vodafone‑authored research sees European operators pondering emulating the 'Hong Kong approach' to delivering small cell coverage for 5G.
Secondary node RAN sharing could provide a sweet spot where low‑cost build and operation still facilitates differentiation.
Regulatory buy‑in deemed essential for any collaborative model.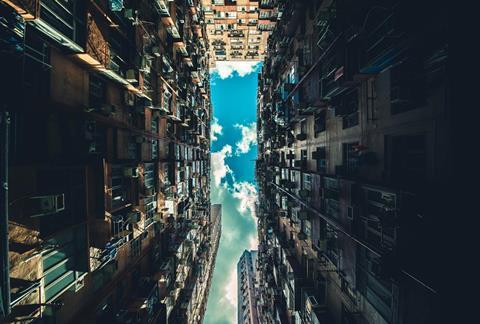 Vodafone was the lead research partner on a study by the Next Generation Mobile Networks Alliance (NGMN Alliance), considering options for cost‑sharing on the deployment of small cells, with a particular focus on how mmWave spectrum could be put to use for 5G services. While not providing definitive strategies, the Ideas for Small Cell Cost Sharing report advocates a rethink on European operators' approach to infrastructure rollout from both a business case and architectural perspective.
The study considered a range of deployment options that might make using the high frequency spectrum for 5G services an economically viable option. The principal challenge considered by the research is the limited range of mmWave spectrum, which will mean a very dense network of small-cells will be needed to create a workable service. Managing the cost of this in terms of buildout, operation, and maintenance, appears prohibitive without some form of cost‑sharing.
NGMN Alliance Ideas for Small Cell Cost Sharing contributors
Source: NGMN Alliance.
Bell Canada
BT Group
Deutsche Telekom
Hong Kong Telecom
Huawei
Nokia Bell Labs
Orange
US Cellular
Vodafone (submitter)
Three ideas and multiple operator options
The report considers sharing based on three core ideas that individually could be used to develop a shared network for small-cells, but could also be combined in a range of iterations. The key ideas put forward are:
The "Hong Kong model" of network sharing. The report considered the potential for replicating small cell sharing practices in place between the four mobile network operators in Hong Kong, which are said to support cost effective, wide scale infrastructure rollout. The model, which is used for a specific version of small cells in Hong Kong but could be applied to a wider range of infrastructure technology, entails drawing up potential sites based on areas where two or more operators are interested in deploying small-cells. The four operators then have the opportunity to bid for the contract to build the network at the site, with the lowest bidder securing the deal.
The other operators are then able to gain access to the site by paying a proportionate share of the winning bid, dependent on the number of operators making use of the facility (so with four operators participating, including the builder, renters would pay 25% of the winning bid). The renters also pay a monthly maintenance fee to the lead operator.
The model therefore enables all the operators to add to their coverage at a fraction of the cost it would take to act alone. Further, the lead operator has a particular opportunity to reduce its costs if it can complete the work at a lower figure than its winning bid, as it would be receiving three‑quarters of the estimated cost from its partners, rather than three‑quarters of the actual cost.
This approach is also said to have benefits over other network sharing models, such as when operators partner to share build responsibilities on a geographic basis. Under the Hong Kong model, individual operators can instigate action where they see demand, and this does not leave an operator at the mercy of its peer in terms of network rollout decisions in one half of the shared coverage footprint.
Multi-Operator Radio Access Network (MORAN) sharing. This 3GPP-recognised arrangement sees operators share the physical radio mast, but use distinct sets of frequencies. Typically, the baseband unit, remote radio head, and antennas are shared and a single connection would be used for backhaul to an existing fibre network with participants managing the breakout points to their own core networks.
The report noted the merits in this already quite common model include its relative simplicity for operators. The report suggested that operators may wish to consider MORAN sharing in conjunction with the Hong Kong model's approach to determining responsibilities for managing the sites.
Secondary Node Multi-Operator Core Network (MOCN) sharing. MOCN is another 3GPP-accepted architectural sharing solution. MOCN uses a single frequency band, but broadcasts separate operator IDs for all participants giving the impression of differentiation, even though all traffic is carried together until it breaks out to the operators' core networks.
Because of this lack of differentiation of service, the report notes that regulators can be wary of authorising MOCN sharing arrangements. The potential for MOCN sharing to act as a cap on potential revenue from spectrum auctions is also said to be a source of resistance from the industry's overseers.
To counter these objections, the report considers that secondary node MOCN sharing may be more appropriate, with use restricted to small cells using higher frequencies such as mmWave. In this scenario the joint MOCN node would operate in conjunction with discrete master nodes operated by each participating operator.
Hong Kong favoured for MOCN but neutral host a left‑field option
While not nailing its colours to the mast of any one approach to small-cell network sharing, the report does appear to lean heavily on what it considers the novel approach offered by MOCN sharing from an architecture perspective.
According to the NGMN Alliance, secondary node sharing "goes a long way towards addressing the small-cell business case challenge" that prompted the report, as it enables more cells to be built to the benefit of end‑users, while also maintaining incentives for operators to compete on coverage and, potentially, on capacity at specific sites.
The report "encourages" the adoption of a Hong Kong style auction approach to determine who builds MOCN sites and how this is funded, although it also recognises the potential for the introduction of a neutral host company to which spectrum could be allocated or donated. This neutral host TowerCo would then be in a position to focus investment on infrastructure build, rather than spectrum acquisition. This would, though, raise eyebrows among some regulatory bodies — and some operators — by undermining pre‑competition principles.
The report also raises the prospect, in a secondary node MOCN setting, of operators continuing to maintain their own exclusive spectrum over the shared infrastructure. With mmWave frequencies considered plentiful, the report suggested that proprietary bandwidth could be used to offer additional operator‑specific capacity, and dedicated enterprise services over the shared infrastructure. This potential for differentiation could further assuage any regulatory qualms.
Regulatory buy‑in a critical element of any plan
Despite this apparent secondary node MOCN preference, the report is clear that support from the local regulator will be essential for any collaborative approach adopted by multiple operators to have a chance of success.
The NGMN Alliance recognises the importance of regulators stepping in where it sees the risk of damage to the market, but otherwise calls for a non‑prescriptive approach to oversight. The report concludes with a plea for regulators to resist imposing an approach "against the best advice of the operators", which it claims could undermine competitiveness.
Vodafone an early MORAN advocate, Nordics and Nokia pursue MOCN
Vodafone has already taken steps to pursue the implementation of MORAN technology in relation to its UK 5G rollout (Vodafonewatch, #183).
This approach is likely linked to the development of its joint venture with Telefónica UK, Cornerstone Telecommunications Infrastructure, which recently committed to extend active sharing arrangements to 5G (Vodafonewatch, #156 and passim).
Meanwhile in Denmark, Telenor and Telia, have used MOCN technology to deploy a shared network trialling 5G services in conjunction with vendor partner Nokia. Although neither operator was a party to the NGMN report, Nokia Bell Labs was a contributor to the report.