OpCo has been busy exploring 5G innovation and partnership possibilities.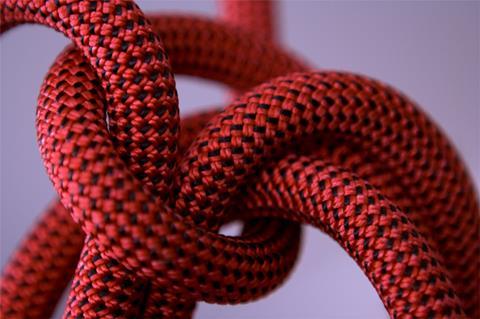 Vodafone Italy (VfIt) said it has now implemented 38 5G research projects focused on areas including education, energy, entertainment, health, Industry 4.0, security, smart-cities, and transport.
The OpCo also began holding a number of one‑day 5G events based on different 5G themes. For example, it presented nine use‑cases in the health and wellness sector, and demonstrated three of these at a 5G Healthcare — Vodafone Conference & Experience Day in October 2019.
The health and wellness projects focus on:
Connected ambulances, with VfIt supported by Altran, the Italian Red Cross, San Raffaele Hospital, and the regional emergency urgency company for Lombardy.
Internet of Things for telemedicine, with Italtel‑owned ICT specialist Exprivia, Humanitas Research Hospital, and L.I.F.E. Italia.
Medical cognitive tutoring, with Humanitas and IBM.
Rehabilitation robotics, with Movendo Technology.
Remote surgery, with the Istituto Italiano di Tecnologia (IIT) and San Raffaele Hospital.
Remote medical analysis and consulting, with Exprivia and Humanitas.
Remote patient monitoring, with Humanitas and Politecnico di Milano.
Service robotics, with IBM, IIT, and the San Raffaele Hospital.
Wearables in sports, with L.I.F.E. Italia, Politecnico di Milano, and Qualcomm.
A second Vodafone Conference & Experience Day, held in November 2019, saw VfIt and Vodafone Automotive present four projects in the transport sector:
Urban cross‑traffic cooperative, with Altran, FCA Group, Pirelli, and Politecnico di Milano. This is based on vehicle‑to-vehicle (V2V) communications and vehicle‑to-infrastructure (V2I) technology.
Assisted driving, also using V2V communications and run in collaboration with Altran, FCA Group, Marelli, Pirelli, and Politecnico di Milano.
Automated systems for safe driving — or "highway chauffeur" — with Altran, FCA, Marelli, Pirelli, and Politecnico di Milano, using V2V communications.
Intelligent speed adaptation and control, with Altran, ENI Fuel, FCA, Marelli, Pirelli, and Politecnico di Milano, using V2V communications and V2I.
Other 5G projects VfIt has been conducting focus on: assisted maintenance with augmented reality; collaborative robotics in manufacturing; drones for aerial security, immersive learning; mobile video surveillance; and new‑generation journalistic services, as well as numerous other applications. The OpCo further pointed to its investment of €10m (£8.5m) through the Action for 5G tender, dedicated to startups, small‑ and medium‑size businesses, and social enterprises. The Action for 5G project was launched by VfIt in collaboration with PoliHub, the incubator arm of Milan's Politecnico, in January 2018 (Vodafonewatch, #162 and #169).
VfIt launched its Giga Network 5G offering in five cities on 5 June 2019, after shelling out a bruising €2.4bn for 5G spectrum in 2018 (Vodafonewatch, #158, #160, #162, #165, #169, and #177). It has placed a focus on 5G collaboration with industrial and institutional partners from the outset, and been something of a 5G research hub within the Group, centred on a Huawei Technologies‑ and Nokia‑supported trial programme in Milan. Now that a number of Vodafone OpCos have launched commercial 5G services and, in some cases, splurged large sums on 5G spectrum, the pressure is on to commercialise applications that require 5G capabilities, and monetise the investment. As well as in Italy, Vodafone launched commercial 5G services, to a greater or lesser extent, in Germany, Hungary, Ireland, Romania, Spain, and the UK.