Vodafone Ireland to provide retail services to 300 Broadband Connection Points.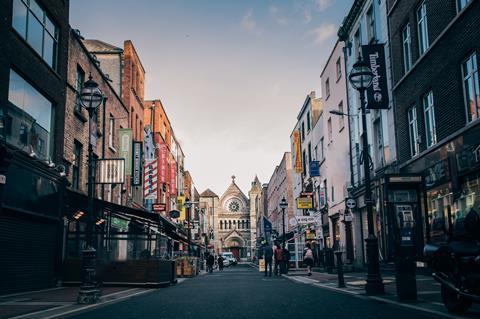 Vodafone Ireland (VfIr) was awarded a contract to provide retail broadband services via a new network of Broadband Connection Points (BCP) across the Republic of Ireland. The value of the deal was not disclosed. The aim is to install 200 BCPs in rural communities by the end of 2020, with a further 100 planned in 2021.
The network of BCPs will be located in public buildings such as community centres and sports clubs, and provide free Wi‑Fi services. They will become the first locations to be connected under the long‑gestated National Broadband Plan (NBP). Indications are that the BCPs will provide an interim solution until the NBP is fully implemented.
According to the Department of Rural and Community Development, the BCPs will be delivered via a temporary wireless broadband connection, at up to 150Mbps/30Mbps, for three years, or until a permanent high‑speed broadband connection is provided under the NBP.
The Irish government has indicated that the provision of the NBP's fibre‑to-the‑premises (FTTP) network will take place in conjunction with the BCPs, with 115,000 premises covered by year two (2021) and 70,000–100,000 premises each year thereafter. The Department of Communications has identified 537,000 premises as not being served with adequate broadband services.
The government finally signed off on the €3bn NBP in November 2019. National Broadband Ireland (NBI) is the entity that will be responsible for the delivery of the NBP, acting as the wholesale service provider. It has already awarded the FTTP contract to Nokia, and said the 146,000km fibre network will cover 96% of Ireland's landmass.
As things stand, NBI has installed equipment at more than 65 of the BCPs. VfIr is responsible for providing and installing the end‑user equipment and will work alongside NBI as the retail service provider. Ultimately, NBI will provide wholesale services to all broadband retail providers on a non‑discriminatory basis.
NBI was established by Granahan McCourt, a business owned by telecoms entrepreneur David McCourt. The Director of Finance at NBI Deployment is Greg Walsh, who worked as Senior Project Analyst of Commercial Technology for Vodafone in Australia from November 2011 to February 2013.