OpCo has deployed the first 50 Broadband Connection Points as the long-gestated National Broadband Plan starts to take shape.
Reveals measures that were required to deal with the effects of the coronavirus pandemic.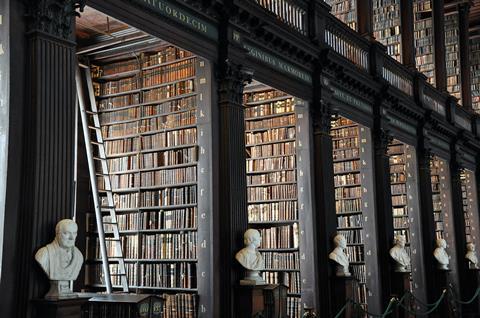 Anne O'Leary, Chief Executive (CEO) of Vodafone Ireland (VfIr), hailed the allocation of a further €5m (£4.5m) in government funding to a new network of Broadband Connection Points (BCP) that is being rolled out across the Republic of Ireland.
In a LinkedInpost, O'Leary said the government has "recognised the importance of infrastructure development, re-training and re-skilling, and employment within the budget" as it seeks to help the economy bounce back following the COVID-19 pandemic.
However, the CEO warned that the investment programme must also be accompanied by initiatives "that ensure Ireland is digitally enabled", suggesting measures such as implementing digital strategies at small- and medium-size enterprises (SME) and startups.
O'Leary also indicated that VfIr has been forced to adapt to the "drastically changed environment" brought about by the pandemic.
"For instance, to deal with the significant increase to our fixed data, we added extra capacity to our networks and appointed a dedicated and comprehensive network monitoring system, with a team of analysts, to ensure consistent performance during lockdown. We have significantly increased capacity for all critical infrastructure customers, to help them manage front-line services."

O'Leary.
VfIr also made a financial contribution to Women'sAid and donated 1,000 new smartphones and phone credit to the charity ALONE.
NBP becoming a reality, at last
Meanwhile, progress is being made with the deployment of the network of BCPs, which provide free Wi-Fi services in public buildings and are the first locations to be connected under the National Broadband Plan (NBP).
VfIr was awarded the contract to provide retail broadband services via the BCPs earlier in 2020 (Vodafonewatch, #188). The additional €5m funding, awarded as part of Ireland's 2021 budget, is specifically aimed at supporting remote working facilities at the BCPs and related DigitalHubs. The government also allocated €210m to the NBP, which is being rolled out by National Broadband Ireland (NBI).
The first 50 BCPs have now been connected. The aim is to install 200 BCPs in rural communities by the end of 2020, with a further 75 deployed in schools. The total number of connected public access points is expected to reach 300 by the end of 2021.
NBI has previously said that the NPB's fibre-to-the-home network is expected to pass up to 115,000 premises by the end of 2021, with the target of connecting 70,000–100,000 premises each year thereafter. The aim is to cover up to 544 premises nationwide that have been identified by the Department of the Environment, Climate and Communication (DECC) as not being served with adequate broadband speeds. NBI will act as the wholesale service provider, and VfIr as the retail service provider.