LEO satellite venture combines with special purpose acquisition company to fuel expansion, with eyes on going commercial with a helping hand from Vodafone.
"ASTS" trading on NASDAQ.
CEO Avellan unfazed by competition from SpaceX and co.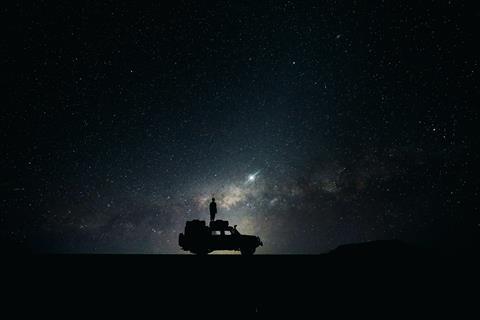 Vodafone-backed satellite venture AST SpaceMobile flagged the completion of its multi-million-dollar merger with special purpose acquisition company New Providence Acquisition (NPA).
NPA shareholders approved the previously-mooted acquisition on 1 April 2021. AST SpaceMobile — within which Vodafone already held a minority stake (Vodafonewatch, #182 and #184) — began trading on the NASDAQ exchange under the ticker "ASTS" as of 7 April 2021.
Capital raised from the transaction — $462m (€388/£337) — is a split of cash from NPA and a $230m private placement investment comprising contributions from American Tower, Rakuten, USB O'Conner, and Vodafone. "The company held no debt on the balance sheet at closing", the announcement added.
The financing will help fund "phase one" of a commercial launch in partnership with Vodafone, Abel Avellan, Chairman and Chief Executive of AST SpaceMobile, said. The partnership aims to bring low-earth-orbit (LEO) satellite coverage to "49 countries in the equatorial region" in 2023.
Vodafone will leverage the technology to bring coverage to hard-to-reach geographies in Ghana, Kenya, Mozambique, and Tanzania, among others (Vodafonewatch, #192).
Alongside Africa, AST SpaceMobile plans to cover territories in Asia and Latin America in 2023. This initial stage would bring connectivity to around 1.6 billion people. The longer-term plan, if realised, is to achieve "full global coverage" by "end-2023 or early-2024" using approximately 110 satellites.
Healthy 'non'-competition
AST SpaceMobile arguably faces competition from Lockheed Martin's space division, which recently signed a strategic agreement with satellite infrastructure startup Omnispace to "explore jointly developing 5G capability from space", and Elon Musk's SpaceX venture, which added another 60 LEO satellites to its Starlink network a few days ago — its tenth satellite launch this year.
In comments made to CNBC, however, Avellan said he was unconcerned about increasing competition: "We don't see the other satellite [LEO- or high-altitude] constellations like Starlink as a competitor". "We think that is a great thing they are happening", he added, because "they lower the cost of launch and they make space more affordable, basically, to the masses".
Other players of note include Canadian satellite operator Telesat and internet access venture Oneweb. The latter has reportedly entered talks with BT to deploy satellite coverage to remote regions of the UK (BTwatch, #321), and hopes to become a non-terrestrial olive branch to "telecom companies around the world". Its in-orbit fleet stands at 110.

Sam Patterson is a Staff Reporter for TelcoTitans, contributing telecoms news analysis since September 2020 as part of the TelcoTitans Editorial team.