Group outlines commitment to struggling JV, upping its holding by 3.2%.
Investment arrives via Vodafone subsidiary Prime Metals in a vital period for Vi.
Further cash injections mooted amid government takeover.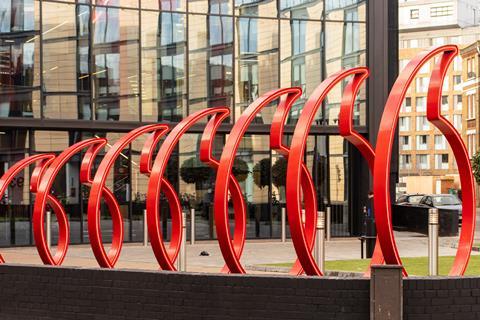 Vodafone outlined its commitment to cash-strapped joint venture Vi, raising its stake by 3.2%.
The investment — conducted via subsidiary Prime Metals — gives Vodafone a 47.6% holding in the Indian operator.
While the move will help address Vi's short-term cash flow requirements, Vodafone will also hope this very public vote of confidence will encourage further injections from external investors.
The news follows Vi's extraordinary general meeting in late-March, which saw shareholders approve a management proposal to raise INR 145bn (£1.46bn). At the time, it hoped that promoters Vodafone Group and Aditya Birla Group (ABG) would contribute around INR 45bn (£447m/€534m) of the total. The remaining INR 100bn would be raised via equity or debt instruments.
The JV is increasingly eager to take the fight to rivals Reliance Jio and Bharti Airtel — both of which are said to be in considerably stronger financial positions. Unfortunately for Vi, securing its target investment would appear unlikely to impact its long-term health, with the figure representing but a drop in the ocean when compared with its total debt.
Investments are like London buses
While Vi is in an undeniably difficult position, it is not short on potential outs. In March, it urged the Indian government to expedite the process of converting interest on deferred adjusted gross revenue (AGR) dues into government equity.
According to The Economic Times, Vi believes completion of the proposed swap would go a long way in aiding its attempts to secure additional funds from external investors. An unnamed source told the local media outlet that senior Vi executives had met with government officials in an attempt to speed up the process.
Under the proposed deal, the Indian state is to receive a 35.8% stake in lieu of past dues, as well as delaying Vi's AGR and spectrum debts for four years — an open offer initially announced by the government in late-2021 (Vodafonewatch, #200–#201, #203, and passim).
While Vi becomes increasingly agitated over the lack of government progress, execs will be keeping an eye out for developments regarding a potential Indus Towers sale — a move it is said to be making (at least in part) to enable investment in Vi.