Group to participate in Vi's planned capital raise.
Vodafone agrees to sell 4.7% Indus stake to Bharti Airtel.
Vi troubles have increased 'trade receivables' at Indus over several quarters.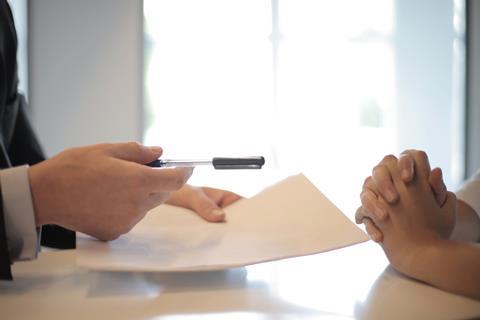 Vodafone is reportedly in talks with a number of potential investors on the sale of the 21% stake in Indus Towers that will remain once the Group has completed the divestment of an initial 7.1% stake.
The Group has noted that it is talking to other interested parties in relation to the divestment of the 'residual' shareholding but did not reveal any names. Reports from Indian media suggest that American Tower Co (ATC), Brookfield, Crown Castle International, and other investors are in the frame.
The Group has generally progressed plans to sell part or all of its 28.1% stake in Indus Towers and use some of the proceeds to shore up troubled Indian joint venture (JV) Vi by participating in the JV's proposed INR 45bn (£447m/€534m) capital raise that was announced on 3 March 2022 by the Vi management board.
The Group said in a stock market filing on 3 March that it had completed an initial sale of 63.6 million Indus Towers shares, equating to 2.4% of the Indian TowerCo's share capital, at a price of INR 14.2bn. It also entered into an agreement to sell a further 4.7% stake to Bharti Airtel, whose parent Bharti Enterprises currently owns about 42% of Indus Towers, although the final price has yet to be determined.
Vodafone has confirmed that it intends to use proceeds from the sale of the 7.1% shareholding (or 'primary shares') to contribute up to INR 33.75bn to Vi's planned capital raise, which is still subject to approval by shareholders at an Extraordinary General Meeting on 26 March 2022. The Group has previously indicated that it and Aditya Birla Group intend to contribute towards an issue of equity shares by Vi once the terms have been evaluated and approved.
Vi also intends to raise a further INR 100bn from external investors.
Capital contribution
It has long been speculated that Vodafone could sell a portion of its Indus Towers stake to inject capital into Vi.
The Group noted that the primary shares were pledged to Indus Towers under the terms of a "security package" that was created at the time of the Indus Towers and Bharti Infratel merger in order to cover off financial weakness at Vi (Vodafonewatch, #189–#192). However, Vodafone and Indus have now modified the security arrangements to enable the Group to sell those pledged shares and "use the proceeds to participate in an issue of new shares by Vi".
It is not clear what impact the capital raise will have on the deal proposed thus far for Vi, whereby the Indian government is set to take a majority holding in the business. Under the deal, the Indian state is to receive a 35.8% stake in lieu of past dues, as well as delaying Vi's Adjusted Growth Revenue and spectrum debts for four years — an open offer initially announced by the government in late-2021 (Vodafonewatch, #200–#201, #203, and passim).
Trade impact
Vi is one of Indus Towers' biggest customers, together with rivals Bharti Airtel and Reliance Jio Infocomm. According to The Economic Times, the TowerCo suffered a 28% sequential increase in its trade receivables, to INR 73.5m, in the quarter-ended 31 December 2021 (Q3 FY21–22), which is understood to be due to delayed collections from Vi.
Speaking on Indus Towers' earnings call for the quarter, Vikas Poddar, Chief Financial Officer of Indus Towers, acknowledged that "receivables" have been going up on a sequential basis, but emphasised that the business remains "positive about the gradual improvement in this area". He also pointed to a "relief package which gives us much more certainty on the continuity of the player", while not mentioning Vi by name. Poddar made reference to the fact that "the customer has also announced its plan to close its fundraise by March 2022".
Reports suggest that Indus Towers had appeared reluctant to use its security package to secure its trade receivables and preferred to find resolution through discussions with the customer. Although the security package has been amended, Indus Towers will still have protection under the Master Services Agreements that cover Vi's payments. Furthermore, Vodafone said any proceeds from the sale of the primary shares that are not used to subscribe to new Vi shares will be available to Indus Towers until 19 November 2022 to guarantee Vi's obligations.
The merger of Infratel's separate tower assets with Indus created the world's largest mobile infrastructure business outside of China. As of 31 December 2021, Indus Towers had about 184,748 towers and some 335,106 tenancies in India.
Vodafone also faces disruption to its tower ownership arrangements in Europe. Telecom Italia (TIM), Vodafone's partner in Italian tower joint venture Infrastrutture Wireless Italiane (INWIT), has received a binding offer for its stake in the towers JV. A consortium led by French investment fund Ardian submitted the acquisition proposal. It intends to buy a "majority" of the share capital of Daphne 3, a holding company established between Ardian and TIM in 2020. Daphne 3 has a 30.2% stake, with 51% of that under TIM's name

Anne Morris is a freelance journalist, editor and translator. She has been working as a reporter and news analyst for TelcoTitans since 2016.