Canadian pension fund CDPQ linked to acquisition of Vodafone's 21% stake.
Sale would form part of Vodafone's ongoing strategy to refocus on key markets.
Vi's debt could complicate matters, reports claim.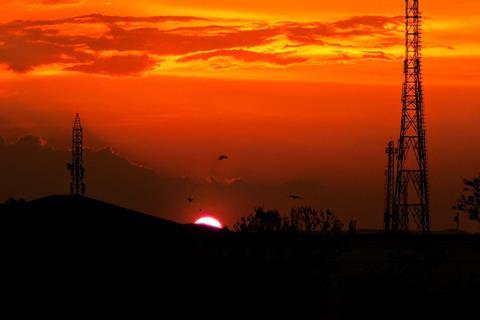 Vodafone was reported to be in discussions with Canadian pension fund CDPQ over the sale of its residual 21% stake in Indus Towers.
Citing sources "privy to the discussions", the Economic Times claimed that formal due diligence is to begin shortly following management meetings on both sides. Negotiations, the outlet caveated, are in preliminary stages, with a long way to go before an agreement is reached.
No financial details were disclosed. However, Indus Towers' market capitalisation stood at INR 530bn (£5.5bn/€6.6bn) on Friday, which would value the 21% stake at INR 111.3bn.
Vodafone has been exploring the potential sale of its holding in Indus Towers for some time. Most recently, in March 2022, it was said to be in talks with a number of potential investors, with American Tower, Brookfield, and Crown Castle International among those believed to be in the frame.
A source cited by the Economic Times reportedly implored Vodafone to "make up its mind" following "several starts and stops".
Vi-ability?
The report suggests that Vodafone will need to clear Vi's outstanding debts to Indus Towers before any sale can be rubber-stamped.
In February 2022, the Group divested 7.1% of its then-28.1% stake in the TowerCo to enable a cash injection into its struggling Indian joint venture. It offloaded 2.4% via a placement and 4.7% to Bharti Airtel, whose parent Bharti Enterprises previously owned approximately 42% of Indus Towers.
In the meantime, Vi remains in the midst of a broader fundraising and re-engineering exercise. The Indian government is set to receive a 35.8% stake in lieu of past dues, and will also delay Vi's AGR and spectrum debts for four years — an open offer initially announced by the state in late-2021 (Vodafonewatch, #200–#201, #203, and passim).
Unfortunately for Vi, the long-awaited conversion will take "some time" yet, according to government minister Ashwini Vaishnaw, speaking in late-July.
As of 30 June 2022, total gross debt (excluding lease liabilities and including interest accrued but not due) stood at INR 1,990.8bn, comprising deferred spectrum payment obligations (INR 1,166.0bn) and AGR liabilities (INR 672.7bn) due to the government. Debt from banks and financial institutions stood at INR 15bn. Cash and cash equivalents were INR 8.6bn. Net debt reached INR 1,982.2bn as of 30 June 2022 (Vodafonewatch, #209).