Cornaglia says GPON fibre architecture is "probably sufficient" to meet bandwidth needs until 2025.
Executive sees some promise in TWDM-PON technologies in longer term, but high costs and system instability causes for concern.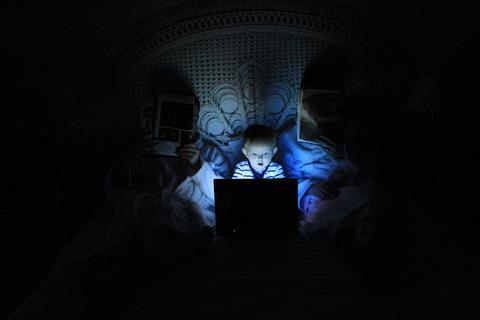 Bruno Cornaglia, Fixed Access Senior Manager at Group Technology, was sanguine about the ability of gigabit passive optical networks (GPON) to meet growing consumer bandwidth demand in the near- to medium-term.
Despite rising volumes of traffic, caused primarily by video services, he thought GPON — which has a system capacity of 2.5Gbps downstream and 1.25Gbps upstream, typically shared between 32-to-64 customers — was "probably sufficient" for meeting bandwidth demand until 2025.
Using time slots, or time division multiplexing (TDM), GPON proponents (including Vodafone) invariably talk about delivering bandwidth speeds of up-to-1Gbps, although as a shared medium the maximum speeds can hardly be guaranteed. Cornaglia nonetheless argued that today's GPON was capable of delivering what Vodafone calls a "Gigabit Society".
Intermediate step
Cornaglia was not advocating a sitting-on-hands approach until 2025, however. Speaking on a recent webinar hosted by Total Telecom — entitled What does the future hold for NG-PON? — he said that even if GPON was considered sufficient for now, there was still a need to build a network that was future proof. "If customers start to require higher data rates", he said, "we can't [provision that] in a hurry, and so we need to prepare the network and move rapidly to XGS-PON".
Cornaglia said the "first step" towards XGS-PON, which has 10Gbps (10G) symmetrical capacity, was 'combo cards'. XGS-PON architectures, he argued, would likely be sufficient until 2030.
By replacing optical line terminal cards with combo PON line cards, operators can provide an XGS-PON broadband service and current GPON service simultaneously in the same network. It reuses existing network equipment and the optical distribution network, so eliminating the need to change the existing fibre network, or to take up extra floor space. Combo cars holds out the promise to operators of upgrading optical network units per customers' requests, so achieving what is hoped will be a smooth and scalable upgrade.
Divergent evolution paths ahead
Beyond XGS-PON, Cornaglia identified a "technology battle" to win the hearts and minds of operators, with two "feasible options" apparently set to scrap it out with one another. One option he said, was to continue with more advanced TDM-based PON systems, such as 25G and 50G PON, although Cornaglia did not seem impressed. "25G-PON is not a big jump in capacity [from XGS-PON], and 50G-PON may incur higher laser costs", he said.
The alternative path — time wave division multiplexing PON (TWDM-PON) in the shape of NG-PON2, followed by G.hsp TWDM — was not without its problems either in Cornaglia's view, at least in terms of where technology development stands today.
"TWDM-PON suffers from high opto-electronic costs", he said, as well as citing issues surrounding temperature stability of tuneable lasers. Despite these concerns, Cornaglia drew attention to TWDM-PON's greater spectrum efficiency and scalability than TDM-PON, owing to the ability to add more wavelengths on the same system.
NG-PON2 is purportedly capable of between four and eight wavelengths, each supporting symmetrical 10Gbps. G.hsp (higher-speed PON) TWDM projects wavelengths supporting symmetrical 50Gbps.
XGS-PON with Fries
Mike Fries, Chief Executive of Liberty Global, Vodafone's partner in VodafoneZiggo, recently expressed some interest in XGS-PON deployment in Europe.
Speaking at a virtual version of Cable-Tec Expo, Fries did not discount a hybrid DOCSIS 3.1 and XGS-PON approach in the region, owing to what he saw as much stiffer competitive pressure than in the USA to deliver faster symmetrical data rates. "We are looking at pivoting to XGS-PON, and we think we can in some markets cost effectively", he said,
Fries did not elaborate on which markets, and timeframes, he had in mind.