Group continues to jump to Huawei's defence.
Vodafone backs research showing pitfalls of restricting Chinese supplier.
OpCos face smartphone disruption as Google suspends business with Huawei.
Prague Proposals imply Huawei is a potential 5G security risk.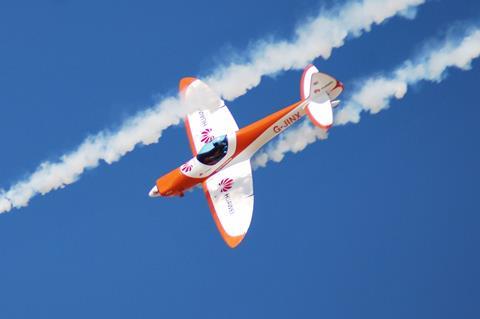 Vodafone continued to be caught in the crossfire of high-stakes geopolitics between the USA and China. On a state visit to the UK, American President Donald Trump reportedly re‑applied pressure on the British government not to allow involvement by Huawei Technologies in the building of 5G networks. Insisting Huawei is a threat to national and international security, Trump apparently wants a complete ban on the Chinese supplier — something which Vodafone and many other operators are seeking to avoid.
Trump's visit to the UK came in the weeks after leaking of discussions between British Prime Minister (PM) Theresa May and the country's National Security Council, comprising senior government and security officials, which indicated the PM was not inclined to ban Huawei altogether.
The UK position is hardly set in stone. The Conservative Party will shortly re-elect another leader to replace May, and the outcome of the UK's Supply Chain Review is still not known — at least not publicly. Trump continues to threaten that use of Huawei 5G technology would force the USA to limit intelligence-sharing with the UK. He is sending the same message to all US allies, causing widespread uncertainty about Huawei's future role in 5G rollout.
Push-back in UK, Italy
Operators in the UK, Vodafone UK (VfUK) included, remained keen to point out that financial fallout if Huawei's role in the rollout of 5G infrastructure is restricted.
A report published by Assembly Research in April 2019 calculated that a partial to full restriction on Huawei in the UK telecoms supply chain could result in 18–24 months' delay to widespread availability of 5G. In turn, it claimed that this would cost the economy somewhere between £4.5bn (€5.1bn) and £6.8bn. The report was commissioned by Mobile UK, a trade association of all four UK mobile network operators (MNOs).
None of the MNOs in the UK use Huawei in their core network, said Assembly Research, but the Chinese supplier is well established in the radio access network (RAN) for 4G. A worry for VfUK and others — as the report points out — is that any restrictions on Huawei 5G RAN kit will have costly implications with regards to both 5G rollout and 4G replacement. The non-standalone version of 5G New Radio currently being rolled out in the UK is essentially an upgrade to 4G. There is a fear that interoperability problems between vendors will make it difficult to deploy non‑Huawei 5G equipment alongside existing 4G equipment from the Chinese supplier. Replacing 4G RAN kit will be expensive and time‑consuming.
Despite the geopolitical machinations surrounding Huawei, operators are not abandoning the supplier of their own accord. Bob Cai, Chief Marketing Officer for Huawei's Carrier Business Group, claimed in May 2019 that it had signed 42 commercial 5G contracts and shipped 100,000 base stations, up from 30,000 at the start of 2019. A geographical breakdown was not provided. As far as Vodafonewatch is aware, VfUK intends to use Huawei RAN kit in its first phase of 5G rollout.
Vodafone and Huawei sought to downplay a report by Bloomberg, in which the Group apparently acknowledged that it had found 'backdoor' vulnerabilities in Huawei's fixed-line equipment in Italy, between 2011 and 2012. Bloomberg said the "revelation" may "further damage the reputation of a major symbol of China's global technology prowess".
Vodafone claimed all the issues were resolved at the time, and it was wrong for the report to assert that the security flaws "could have given Huawei unauthorised access to the carrier's fixed-line network in Italy". A Huawei spokesperson added that "software vulnerabilities are an industry-wide challenge, and Huawei has a well-established public notification and patching process to tackle the issue".
Nick Read, Chief Executive (CEO) of Vodafone, recently put on "pause" the installation of Huawei's' core 5G equipment in Europe (Vodafonewatch, #172). There was no suggestion from the Group's top brass that it saw the Chinese supplier as posing a genuine risk to national security, but, by pressing the 'hold' button in this way, Read seemed keen on placating what he sees as over-anxious politicians bent on banning Huawei kit altogether. According to the Financial Times, Vodafone will hold more talks with governments and security services to "get the facts on the table". Read has appealed for a "fact-based conversation" about Huawei's security, and referred to the current geopolitical debate as having become too "simplistic".
Trade war hits Huawei smartphones
The escalating trade war between the US and China is casting a shadow not only over operators' 5G business-cases but also smartphone portfolio choices. VfUK and Vodafone New Zealand (VfNZ) were among operators that have either dropped Huawei devices or advised customers about buying them, after Trump placed Huawei on a so-called 'entity list' in mid-May 2019.
The upshot is that any US provider shipping products, software, or services to the Chinese supplier will need a licence from the Department of Commerce. The ban is due to come in force during mid-August 2019, giving US businesses some time to manage the disruption. According to Huawei, around 1,200 businesses will be affected, and it will cost the US economy dear. The Chinese supplier said it spent about $11bn (£8.7bn/€9.8bn) on components and services from US partners during 2018.
In compliance with the executive order, Google suspended business with Huawei — a move that gained much attention, considering its responsibility for developing the Android operating system. Although Huawei will not lose access to Android, which is open source, Richard Windsor, founder of research specialist Radio Free Mobile, laid out in stark terms the damaging consequences of losing Google's input. "Android devices outside of China must offer access to Google services in order to have any prospect of being sold", he said.
British chipmaker Arm said it was halting cooperation with Huawei, making it much more difficult for the Chinese supplier to develop new smartphones.
VfNZ reportedly warned customers about buying Huawei smartphones because of continued uncertainty following US government restrictions. "At the moment, our understanding is existing handsets will still continue to have support and access to apps such as Google Maps", said a VfNZ spokesperson. "While we await further clarity on whether new handsets will be able to access Google apps and receive updates, we recommend customers factor this uncertainty into their purchase decision". VfUK took the step of dropping the 5G-enabled Huawei Mate X from its device roster ahead of planned launch of the next-gen tech on 3 July 2019 (see separate report).
Prague Proposals
A May 2019 gathering in Prague, featuring security officials and experts from 32 countries (mostly western ones, it seems), as well as representatives from four (unnamed) "global mobile network operators" put forward guidelines for 5G deployment.
The so-called Prague Proposals, which are non-binding, warn governments against relying on 5G technology that might be vulnerable to state influence. "The overall risk of influence on a supplier by a third country should be taken into account", read a summary of the meeting. It further noted that "risk assessments of suppliers' products should take into account all relevant factors, including applicable legal environment and other aspects of [the] supplier's ecosystem".
Huawei was not mentioned by name, but the proposals seem a thinly-veiled reference to China's National Intelligence Law, approved in 2017, which states that domestic organisations and citizens shall "support, cooperate with, and collaborate in national intelligence work". Huawei downplayed the importance of the Prague Proposals, while a China government spokesperson, somewhat disingenuously, said they represented the views of only a handful of countries.