Mavenir, Nokia, Optiva, Red Hat, and TCS engaged via integration plan.
CTO reasserts June 2020 deadline for accelerated programme.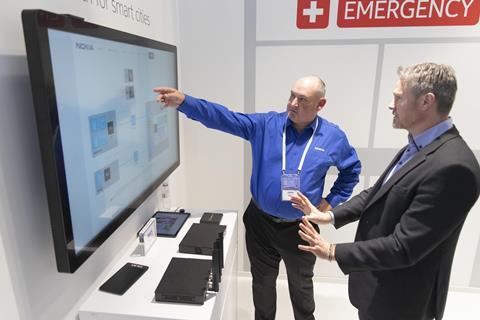 Vodafone Idea (VfI) embarked on another wave of supplier deals designed to increase post-merger synergies and underline the troubled joint venture's (JV) credentials as a serious digital player.
The JV handed contracts to Mavenir Systems and Red Hat — which both have close Group links and existing relationships with VfI — to shore up cloud-based offerings and network‑as-a‑platform capabilities. In collaboration with Red Hat (which was acquired by VfI's primary IT services partner IBM in July 2019), VfI plans to set up a DevOps team, to "drive more consistent innovation and to help co‑create new solutions and extend the platform to startups and developers".
A five‑year deal extension was given to Tata Consultancy Services (TCS) to bolster customer care through more sophisticated digital channels based on artificial intelligence.
Nokia was called upon to help Vodafone Idea Business Services, VfI's enterprise services division, to roll out software-defined networking-based offerings for corporate clients.
Canada-based Optiva, a relative newcomer to the Group's supplier ecosystem, is now piloting its charging engine solution on VfI's Universal Cloud. Red Hat helped VfI deploy Universal Cloud, which is based on open standards and systems.
Vora's parallel lines
In a recent interview with the Economic Times, Vishant Vora, Chief Technology Officer (CTO) at VfI, repeated the claim that the JV was well ahead with network integration, following 2018's Idea Cellular–Vodafone India merger, and that the JV's expedited deadline of June 2020 to complete the work was still on target. Consolidation, he said, was already completed in 14 of India's licensing 'circles', translating into 78% of districts in the country.
Originally, at the time of the merger, we said that it will be a three-year-long programme. We are 13 months in [at October 2019], and we are far ahead of our merger plan and we are well in our track to deliver by June 2020, a commitment given to our investors… It's actually going well and faster than we had imagined. "

— Vora.
Vora gave some more detail about the integration work, saying it involves "three large parallel programmes".
One is "de‑duplication and releasing synergies", which is focused on cell-site consolidation and more efficient use of spectrum. Another programme is installation of a new capacity layer on top of the existing network. The third element, which seems to involve more heavy lifting than the other two, is a "massive transformation programme".
Vora said that next-gen technology, of which he singled out mobile edge computing and software-defined networking as particularly important, was being applied to VfI's 4G+ network as part of a radical overhaul.
We're creating a programmable network which will have very large-scale cloud deployment [and] edge computing. We believe this will be the largest deployment in the country. Most likely, it will [be] the largest deployment in the world of edge cloud. "

— Vora.
The CTO was at pains to emphasise the enormous logistical problems that VfI is facing (and apparently overcoming) with the integration. One difficulty is harmonisation of equipment from different vendors. To get around the problem, VfI seems to be taking a circle‑by‑circle and single‑vendor approach, rather than aiming for a genuine multi‑vendor environment.
For instance, Vodafone would have had Nokia as a vendor; Idea might have had Ericsson. We are trying to bring this harmonisation and taking the equipment out from one and packing it all up and sending it to another circle where we have chosen that vendor to be deployed. The logistical challenges are enormous in programmes like this. "

— Vora.
VfI problems creating vendor squeeze; suppliers recruited to trim capex
No financial details were disclosed for any of the new vendor contracts — including any cash-easing measures for VfI — but the new deals come at a precarious time for the JV and may reflect its increasingly tight position. A recent Supreme Court ruling leaves VfI with an eye-watering €5bn (£4.2bn) bill in unpaid licence fees and spectrum usage charges (see separate report).
Vora brushed aside any suggestion that its financial difficulties was putting pressure on vendor relationships. "We've not had any such issues", he said.
Supplier relationships may not be going as swimmingly as the CTO implied, however.
In mid‑August 2019, Israeli network kit provider Ceragon Networks indicated it was in prolonged negotiations with VfI over backhaul infrastructure pricing and/or payment terms relating to the post-merger synergy extraction plan (Vodafonewatch, #179). In November 2019, Ira Palti, the vendor's President & Chief Executive, updated on the ongoing discussions, saying it had been "working very hard to find a way to sell to Vodafone in India with an acceptable level of risk, and we believe we are closer to finding such a mechanism".
Indian tower businesses were also recently reported to be exploring changes to operator agreements, in response to the sector crisis.
In VfI's results statement for the quarter to 30 September 2019 (Q2 FY19–20), the JV disclosed it was making a row‑back on capital expenditure (capex) and alluded to some rethinking of vendor supply arrangements. It said it had reduced its full-year capex guidance by INR 40bn (€506m/£421m), to INR 130bn, "primarily on account of savings resulting from better pricing, disaggregation of components while ordering, and reduction in planned 4G footprint in non-priority areas".