VfI under enormous financial pressure after DoT court victory.
Further rumours of India exit; Vodafone describes them as "baseless".
Added doubts over VfI participation in upcoming spectrum auction.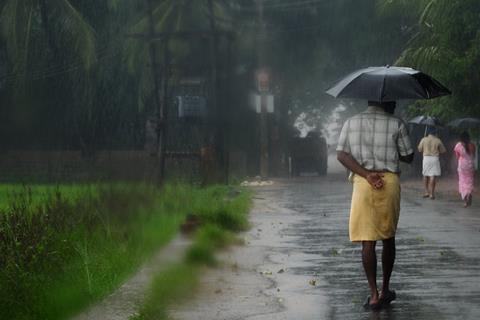 Vodafone Idea (VfI) faced a thumping bill in excess of INR 390bn (€4.9bn/£4.2bn) for unpaid spectrum usage charges (SUC) and licence fees after a stunning legal defeat to India's Department of Telecommunications (DoT). The Supreme Court upheld DoT's view that its definition of adjusted gross revenue (AGR) should be broadened to include 'non‑core' revenue.
How much India's operators pay in SUC and licence fees is calculated as a percentage of AGR, so the expansion in the latter's scope has a major impact on VfI's liabilities. Further, since DoT's legal fight has lasted 16 years, unpaid charges and fees have racked up considerably, along with penalties and interest related to missed payments. The government is technically entitled to collect more than INR 1.3trn from what is already a financially embattled telecoms sector, although that could prove difficult. Many of the operators that would have been affected by the AGR adjustment no longer exist. DoT has still to set a timeframe for calculating and paying the monies owed.
Another chapter in Vodafone's Indian tragedy
VfI is the worst affected among operators left standing. As of 5 July 2019, the joint venture's (JV) licence fee dues were a shade under INR 200bn. Outstanding SUC hovered around INR 190bn. Given that the JV's balance sheet is creaking under the strain of competitive pressure and necessary network investment, the Supreme Court ruling sent VfI's share price into a tailspin (although it has recovered somewhat since).
VfI is seeking another visit to court. "We will study the ruling as soon as it is available, along with our legal advisers, to determine next steps. If there are technical or procedural grounds for doing so, this could include a review application", said the JV. Subsequently, VfI and rival Bharti Airtel were confirmed to have filed petitions with the Supreme Court in a bid to secure such a review.
VfI's results statement for the quarter to 30 September 2019 (Q2 FY19–20), delivered in mid-November 2019, will not have done much to soothe concerns over the JV's position. Useful year-on-year comparisons are not yet available for the recently-created business, but on a sequential basis, Q2 saw a 3.8%-drop in revenue and 8.3%-fall in core earnings. Overall, VfI reported an INR 509bn loss for the quarter, dragged down by the AGR ruling and other charges, and saw net debt break through the trillion barrier, rising to INR 1.02trn. For the sales performance, VfI blamed "seasonality" and "severe floods in many of our major markets", but also acknowledged continued erosion of average revenue-per-user in India's hyper-competitive mobile environment. Subsequently, in early-December 2019, VfI and rivals announced they were increasing prices in a bid to stem the pain.
Vodafone: not bailing out but no bailout
The court ruling set off an avalanche of speculation about the potential repercussions for VfI and Vodafone as a whole — although the Group is somewhat sheltered after loading Indian debt onto VfI as part of the JV's 2018 creation (Vodafonewatch, #153 and #168).
Group Chief Executive Nick Read ruled out any loosening of the main strategic thrust of that 2018 deal — i.e. putting up as high a barrier between Group finances and the Indian money‑pit as possible. Following the AGR ruling, he acknowledged that the "situation of the telecoms sector in India and Vodafone Idea is critical", but stressed that "for avoidance of doubt, given the significant capital already invested, we will not inject further group equity into India". Chief Financial Officer Margherita Della Valle confirmed Vodafone's exposure to VfI's liabilities is effectively capped to a €1.1bn (£916m) indemnity mechanism related to the AGR case.
Della Valle moved to exclude Indian interests from Group forward guidance, noting the "significant uncertainties" created by the AGR case loss.
The crisis placed further focus on the future plans of both Vodafone and local partner Aditya Birla Group (ABG). Media reports surfaced that Vodafone wanted to bail out of India altogether, but the Group quickly brushed these aside as "baseless rumours". "Vodafone is actively engaging with government, and we are fully supportive of our local management as they continue to manage our joint venture in these challenging times", read an official statement. Vodafone — seemingly justifiably — suggested the rumours had come about because the Indian media had misconstrued Read's comments regarding its unwillingness to plough more money into India. This reporting seems to have been unhelpful, politically, considering the Group's push for relief from the government on the AGR dues (see below). ABG, for its part, has yet to clarify the ruling's impact on its plans for VfI and the phased ramp‑up of its interest in the JV that was envisaged under the 2018 merger (Vodafonewatch, #153).
VfI's progress with planned asset sales were thrust into the spotlight again. In mid-December 2019, VfI denied an Economic Times report that its planned offload of fibre and data centre assets (Vodafonewatch, #171) had progressed to the level of talks with private equity players Brookfield Asset Management and Edelweiss Group, respectively. VfI reiterated it is keen to sell off an 11.5%‑holding in the entity to be created by infrastructure JV Indus Towers' prospective merger with Bharti Infratel. The operator and partners are aiming to wrap up the deal in late-December 2019, following delays securing regulatory approval (Vodafonewatch, #165 and #171).
Attention increased on the risks to VfI suppliers and partners of its worsening credit profile and there were indications of a reworking or tightening of vendor contracts by the JV (see separate report).
Mercy, please
Vodafone leadership's focus is now on securing some remedial help from the government to soften the blow of the ruling.
In early‑October 2019, local reports emerged that Read had met with Anshu Prakash, the new Secretary of the Department of Telecommunications, to discuss financial relief measures. These include a suggested two‑year moratorium on spectrum payments, a reduction in licence fees and taxes, and a waiver of interest and penalties from the AGR case.
Kumar Mangalam Birla, Chairman of both ABG and VfI, reportedly told a December 2019 conference that it will be the "end of the story for Vodafone Idea" if no relief on the AGR dues is forthcoming.
5G? Let's put a pin in it
The Supreme Court blow has also had repercussions for VfI's spend plans, with capital expenditure being squeezed (see separate report).
In a wide-ranging interview with India's Economic Times, Vishant Vora, Chief Technology Officer (CTO) at VfI, referenced the ongoing, burdensome instalments related to clearing the slate on existing licence concessions. He described the industry as being in a "serious debt situation".
Vora also insisted that the JV had no desperate need to go shopping for more licences in India's upcoming auction of airwaves (see below). He highlighted what he thought were VfI's comparatively extensive, pan‑Indian 1800MHz assets, underpinned by lengthy licence durations, and said these offered a "long-term roadmap".
Growing expertise in dynamic spectrum sharing, which makes it easier to switch use of the same frequencies (deploying 5G, for example, on frequencies originally set aside for 4G or 3G) was another reason why the CTO ventured that more spectrum was not as pressing as it might be otherwise.
VfI and Airtel were again reported to be mulling a boycott of India's upcoming auction of 5G‑friendly frequencies, as tensions continue to simmer over pricing of licences (Vodafonewatch, #178). The operators have said the Telecommunications Regulatory Authority of India (TRAI) must lower reserve prices if they are to participate. The Economic Times quoted a "top executive" from Airtel as saying that "it doesn't make sense for us to buy at these levels, when the ecosystem won't be developing for the next two to three years". The newspaper did not carry any quotes from VfI in its report, but cited Rajiv Sharma, Co‑Head of Institutional Equity Research at SBICap Securities, as saying that VfI was unlikely to bid for 5G spectrum at current base prices, "as the telco doesn't have an existing pan‑India 4G network that is essential for any telco planning to spend top dollars on 5G". Balesh Sharma, Chief Executive of VfI, previously described TRAI's reserve prices as "exorbitant". From local media reports, it was difficult to determine what operators were referring to when they indicated unwillingness to play ball in the 5G auction. If all goes to plan, India will sell rights in multiple frequency bands before the end of 2019 (700MHz, 800MHz, 1800MHz, 2.3GHz, 2.5GHz, and 3.5GHz). The 3.5GHz frequency range is likely the one they are primarily thinking about. It is widely seen as crucial for 5G rollout, although other bands up for auction can happily support the next‑generation system.