New Hungary TowerCo mirrors recent moves across European businesses.
Another foundation stone laid for Vodafone's Vantage Towers float.
Gergő Budai takes CEO spot.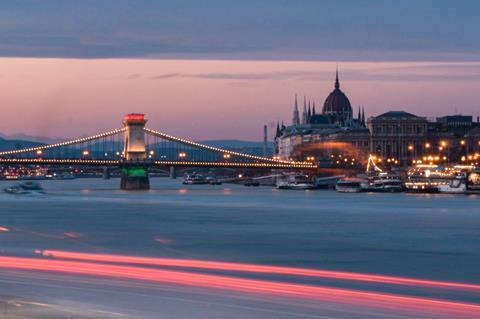 Vodafone Hungary spun out its tower assets in accordance with the Group's European-level infrastructure recalibration.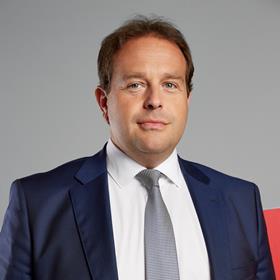 The new entity, Vodafone Magyarország Toronyvállalat (Vodafone Hungary Towers), formally began operation on 1 November 2020 with Vodafone Hungary's former Deputy Chief Executive Gergő Budai as CEO.
Csaba Deés and Rita Tarjányi, both Vodafone Shared Services Budapest Legal Counsels; and Yapici Cevdet, Head of Finance at Vodafone Shared Services in Hungary & Romania, are also all listed as Interim Directors of the newly-established TowerCo.
Vantage gains
The largely administrative move comes as part of broader restructuring of the Group's tower assets in Europe — seeing tower operations spun out in multiple countries, including the Czech Republic, Germany, Ireland, and Spain, or cemented within joint ventures (JV) in others, including Greece, Italy, and the UK.
Nearly all of these have been brought together under Vantage Towers Europe, Vodafone's new, over-arching, Germany-based TowerCo, which is scheduled for flotation early next year. As it stands now, the European TowerCo will manage nearly 70,000 sites across the continent — 1,900 of which have been drawn from Vodafone Hungary's network.
The main national tower entity that sits apart from Vantage Towers, as of Vodafone's last results presentation in July, was the Group's 50%-holding in its Cornerstone Telecommunications Infrastructure JV with Telefónica UK — whose absorption by Vantage Towers appears to have been delayed while the two parent operators discuss how to shift the business onto a more arms-length footing. At that stage, Vodafone said its "intention" was still to meld the Cornerstone stake within Vantage Towers before the flotation, but noted that its inclusion was "subject to reaching an agreement with our partner".
The creation and part-sale of Vantage Towers is of huge financial importance to Vodafone — but also comes amid ongoing questions over how well it and other operator-controlled infrastructure entities will be able to balance the network and service quality demands of their former OpCo parents with the commercial growth that will be demanded by other shareholders.
Vantage Towers Europe infrastructure line-up, July 2020
Market
Entity (Group ownership)
Number of sites (tenancy ratio)
Notes

Notes: * Local entity name not yet confirmed.

Sources: Vantage Towers Europe, Vodafone, and Vodafonewatch.

Regional

Europe

Vantage Towers (100%)

68,000

Scheduled for initial public offering in early-2021.

National

Czech Republic

Vodafone Towers Czech Republic (100%)

3,800 (1:1.1)

–

Germany

Vodafone Towers Germany (100%)

19,400 (1:1.2)

–

Greece

Vantage Towers Greece (62%)

5,200 (1:1.6)

Network-sharing JV with Wind Hellas controlling shareholder Crystal Almond.

Vodafone holds a call option to acquire the latter's 38% holding, expiring on 31 December 2021.

Entity excludes, ostensibly, any tower assets held by Victus Networks, a longer-running network-sharing JV with Wind Hellas, formed in 2014. The extent of these assets has not been confirmed.

Hungary

Vodafone Magyarország Toronyvállalat (100%)

1,900 (1:1.6)

–

Ireland

Vodafone Towers Ireland (100%)

1,200 (1:1.5)

–

Italy

Infrastrutture Wireless Italiane (33.2%)

22,100 (1:1.8)

Network-sharing JV, co-controlled with Telecom Italia.

Portugal

– * (100%)

3,400 (1:1.2)

–

Romania

– * (100%)

2,200 (1:2.0)

Vodafone is yet to confirm future plans for Netgrid Telecom, a historical network-sharing JV with Orange Romania.

Spain

Vodafone Towers Spain (100%)

8,900 (1:1.6)

–

UK

Cornerstone Telecommunications Infrastructure (50%)

14,300 (1:2.0)

Network-sharing JV with Telefónica UK.

Vodafone's stake was not part of Vantage Towers, as of July 2020, and its inclusion is subject to an agreement being reached with Telefónica UK.