The renaming of Vodafone's local unit gives a nod to recent years' increased interest in ties with Canadian vendors and operators.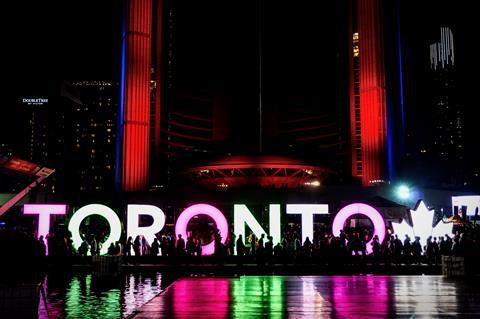 Vodafone gave another hint of behind-the-scenes ambitions in Canada's telecoms market with the creation of a business unit called "Vodafone Canada Inc".
The business sits within the operator's Group Enterprise division and represents a rebrand and possible repositioning of an entity called "Cable & Wireless Canada", a local international services unit that Vodafone absorbed through its 2012 buyout of Cable & Wireless Worldwide (Vodafonewatch, #101). The renaming - which brings the Vodafone marque into Canada for the first time - was disclosed in a recent filing by Group Enterprise.
The business appears to be being run out of the USA by Group Enterprise's Vodafone Americas arm.
Not just an enterprise satellite office
Vodafone has not publicly flagged plans to up its game in Canada, but the country has long been one of the more obvious gaps in the Group's footprint, and recent years have seen Vodafone gestating various local ties with Canadian telecoms players. The most high-profile of these is a Partner Markets alliance, formed with Canadian operator Rogers Communications in 2014.
Behind-the-scenes, there have been moves to expand supply ties with Canadian vendors, aided in 2015 via a loan from agency Export Development Canada (Vodafonewatch, #131, #142, and passim). This supply chain development push looks to remain current, with Vodafone Procurement Company (VPC) recently selecting Toronto to house an extension of its new startup collaboration joint venture Tomorrow Street. The Canadian unit is understood to have been established in late-2017, only a few months after Tomorrow Street's home operation went live in Luxembourg (Vodafonewatch, #159). A further Tomorrow Street arm is understood to have set up in California.
Vodafone is regularly associated with Canadian vendors, in recent years including: BlackBerry; EXFO, Lite Access, Mariner xVu, Mojio, Sigma Systems, Stingray, and UXP. The Group previously made local investments, too, via now-seemingly-in-run-off Vodafone Ventures.
The Group does not seemingly have any major physical presence or infrastructure up and running in Canada, but does hold local Basic International Telecommunications Services andResellers of Telecommunications Services licences.
Canada has proven fruitful for some alumni, including: Siavash Alamouti (mimik and Tensorcom), Asim Ghosh (Husky), Jorge Fernandes (Rogers, see separate report), Guy Laurence (also Rogers, though now Chelsea FC and Veon), Steve Pusey (Accedian and Solace, amongst other sinecures), and Sibel Turkmen (Zafin).