Vodafone part of IBM-led consortium to develop Trust Your Supplier blockchain network.
Wilson envisions easier onboarding of smaller suppliers.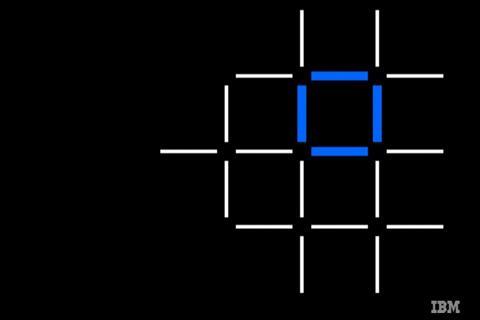 Vodafone claimed a lead role in the development of a new blockchain network designed to improve supplier qualification, validation, onboarding, and lifecycle information management.
While IBM and Chainyard, a blockchain consultancy, are steering the Trust Your Supplier (TYS) network, which is built on the IBM Blockchain Platform and hosted on the IBM Cloud, Ninian Wilson, Global Supply Chain Director and Chief Executive of Vodafone Procurement Company (VPC), indicated that Vodafone had played a key role in getting the project off the ground.
In an interview with Forbes, Wilson said IBM had approached Vodafone about a blockchain concept to improve dealings with suppliers earlier in 2019, and that the vendor was keen to get Group input. Other founding TYS participants include Anheuser-Busch InBev, Cisco Systems, GlaxoSmithKline, Lenovo, Nokia, and Schneider Electric.
The idea behind TYS is to streamline supplier compliance checks and reduce reliance on manual procedures that can often slow down verification processes and introduce errors. By using a decentralised approach and an "immutable audit trail built on blockchain", TYS' backers claim it will be much easier to verify identities and track documents such as ISO certifications, bank account information, tax certifications, and certificates of insurance, throughout the lifecycle of a supplier. IBM Procurement projected a 70%-80% reduction in the time needed to on-board new suppliers.
As Vodafone broadens its supplier base, taking advantage of 'open' application programming interfaces that avoid vendor lock-ins (Vodafonewatch, passim), TYS holds out the attractive promise of reducing the time and cost associated with qualifying, validating, and managing new suppliers. This is because a digital passport is created for each supplier, which allows them to share information with any "permissioned buyer" on the network.
IBM, which has more than 18,500 suppliers worldwide, said it will begin using the TYS network to initially on-board 4,000 of its North American ecosystem partners over the "next few months".
Chain reaction
Suppliers are set to benefit from the new system too. The TYS blockchain setup can connect existing procurement business networks by relaying necessary supplier data required for exchanging purchase orders (PO) and invoices, giving suppliers a single point of access, rather than having to enter details across multiple networks. Wilson added that TYS reduces barriers to entry for smaller players. The ultimate (and ambitious) aim of TYS is to create "frictionless connectivity" across supply chains.
Wilson believes the new system may also provide added trust for customers. "[TYS] helps us assure our supply chain and our buying activity so we buy goods, products, and services from companies who have been through appropriate compliance checks, so then our end customers can be assured that we're doing the right things with the right suppliers", he maintained.
Wilson expects a minimum viable TYS product to be "up and running" before the end of 2019. "The product isn't there yet, but we have formed this sort of consortium, if you wish to call it that, to… get things moving", he said. The official line from IBM is that, after an initial period of "limited availability" with existing participants, TYS will offer "commercial availability" before the end of September 2019.
Wilson also revealed that Vodafone is pursuing "several" other blockchain initiatives internally, although he did not divulge further details.
All part of the SCM digital game plan
Speaking at the recent Arch Summit, organised by Group innovation joint venture Tomorrow Street, Wilson emphasised that VPC was very much part of the Group's overall digital transformation drive (Vodafonewatch, #176).
Wilson presented the Luxembourg-based supply chain management (SCM) arm as entering a "new phase" of a data analytics-led automation programme, first flagged in 2017, via a tie-up with process mining specialist Celonis (Vodafonewatch, #157). He claimed that there was a "digital-first mind set" at the buying unit, and a "real appetite around digitising everything we do".
Wilson placed particular focus on VPC's SCM Control Centre software, describing it as the "hub for our supply chain operations", providing management with "almost real-time analytics" on internal processes within VPC, and "next-best action" recommendations for internal users, apparently enabled via artificial intelligence.