Vodafone's new thinking on network assets leads to consideration of cross-operator 2G/3G meld.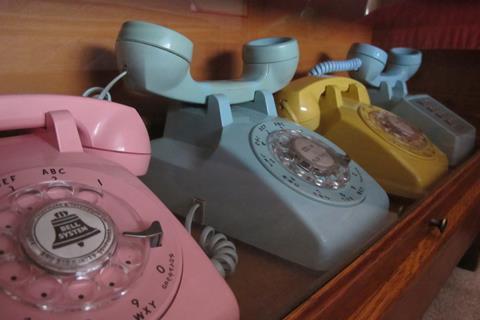 Vodafone is in discussions with rivals over the migration of legacy 2G and 3G networks to a joint wholesale platform, enabling operators to decommission their own services.
Nick Read, Chief Executive (CEO) of Vodafone, said the Group was "in some discussions with some operators" about the new model, but stressed it was "early days" in the talks. Prompted by the recent disclosure of plans by Brazilian operators TIM Brasil and Vivo to meld their 2G networks into a "single grid", Read indicated Vodafone was leaning more towards a setup where one operator takes a facilities-based lead and others step back to reselling legacy data and voice, using the host network. He asserted this would be a "very efficient capital option for all the operators" concerned.
Club Med getaway
Read did not name any of the operators involved in the talks, nor the markets Vodafone sees as most appropriate for this type of tie-up. However, both TIM Brasil and Vivo's respective parents, Telecom Italia and Telefónica Group, are competitors and network-sharing partners of Vodafone, and have recently been refreshing their infrastructure relationships with the Group to reduce financial pressures from 5G rollout. Vodafone UK, which shares infrastructure with Telefónica UK, is one of the OpCos that have signalled eagerness to tidy legacy mobile resources through re-farming of airwaves for 5G (Vodafonewatch, #177).
José María Álvarez-Pallete, Chairman and CEO of Telefónica, was questioned on new-wave network-sharing opportunities in the operator's latest results presentation, in late-July 2019 – and while not addressing the model espoused by Read directly, noted a "full range of possibilities" for consolidation of investments.
"Every network element that does not represent a commercial competitive advantage is a candidate for churn… It makes no sense to start deploying 5G without radically simplifying, through network-sharing, legacy technologies. And it is in this framework that you should read all the agreements that we have signed… And we are working, as we speak, on several other projects of the same kind."

– Álvarez-Pallete.
2G or not 2G
This new twist on network consolidation is likely to be of keen interest to Vodafone's heavily savings-focused leadership, chiming with other initiatives to extract value from infrastructure, such as spectrum re-farming, tower asset centralisation and sales, and network-sharing expansion. While more advanced markets in Europe would seem a likelier target for consolidation of basic 2G/3G services, regulators would be sure to take a close look at any such arrangement – so Vodafone might see other areas of its footprint as better proving grounds.
While Read did not indicate a preference, it seems probable that Vodafone would be open to taking on the 'wholesale' role in 2G/3G reshaping, given its generally protectionist nature and strategy to position itself as a leader on Internet of Things services, including those run over older infrastructure. It also seems feasible that this role could ultimately be farmed out to the virtual TowerCo Vodafone is now setting up to increase sales and savings from European infrastructure.
Rivals might be less keen on that approach, however, given Vodafone's long record of squeezing wholesale mobile (and other) partners in a bid to protect profit. If control proves an insurmountable issue, it seems plausible that joint ventures might end up being formed, to balance out interests.