RealNetworks' KONTXT software to be piloted for six months in Germany.
Vodafone Germany cites significant increase in call spam and fraud since start of pandemic.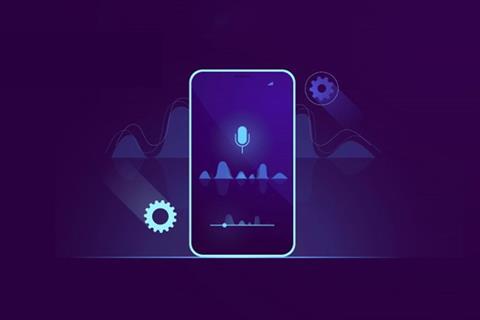 RealNetworks has highlighted it is working with Vodafone Germany to test out a new voice spam and fraud prevention add-on for its mobile subscribers.
The Seattle-based vendor has flagged that its KONTXT solution is the enabler behind Vodafone CallProtect, a call filtering offering the German OpCo activated on 23 June, as part of a six-month pilot.
The solution is said to warn customers of suspect incoming calls using the Reputation Service database of phone numbers that accompanies KONTXT.
Vodafone is also using the KONTXT SDK for "call enrichment", said RealNetworks. "Global fraudulent call activities increased substantially since the outbreak of the pandemic, which led to the launch of this initiative", stated Mathias Grünwald, Director of Sales at the vendor.
While free, Vodafone Germany has integrated CallProtect within Vodafone Secure Net, an Allot-supported, subscription-based mobile security service Vodafone offers in several European markets, and is priced at €0.99 (£0.85) per month in Germany, after an initial introductory period (Vodafonewatch, #165 and passim). It appears that CallProtect is only currently available for Android users of Secure Net, however.
The goal of the pilot is to "gain insights about user acceptance and assess the performance of the service", according to the providers' release.
KONTXT was released by RealNetworks in 2017, and initially pitched as offering operators "next-generation management" capabilities for messaging traffic, using "advanced machine learning algorithms" to distinguish between higher-priority, promotional, and fraudulent SMSs and MMSs. It extended the platform to voice channels in early-2021, noting recent years' rise in robocalls and other voice-based scams, and then onto images later the same year. There was no mention of whether Vodafone plans to extend usage beyond call filtering, or whether other Group businesses could take the solution up too.
The deal revives a long relationship between RealNetworks and Vodafone Germany, covering: a media cloud deal with the OpCo, announced in 2011; and Group-level engagements on music services (announced in 2007) and video content backup (2016). RealNetworks has also previously flagged engagements with Vodafone Germany and other Group businesses on ringback tones, the latest being Vodafone Portugal, with a deal announced in 2016 (Vodafonewatch, 2007.04, #92, and #95, and #149).