Group starts to look beyond non-standalone 5G.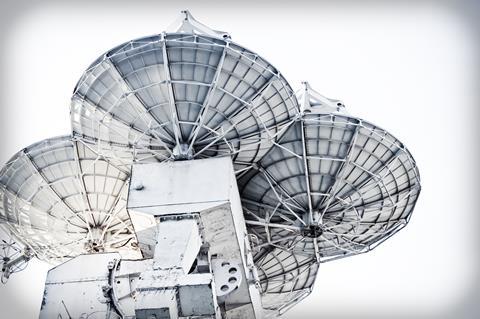 Vodafone Germany (VfD) and Ericsson announced what they called a "realistic" laboratory test for a massive multiple input, multiple output (MIMO) antenna configuration on a 5G standalone (SA) base station, aided by over-the-air (OTA) testing equipment from Spanish vendor EMITE.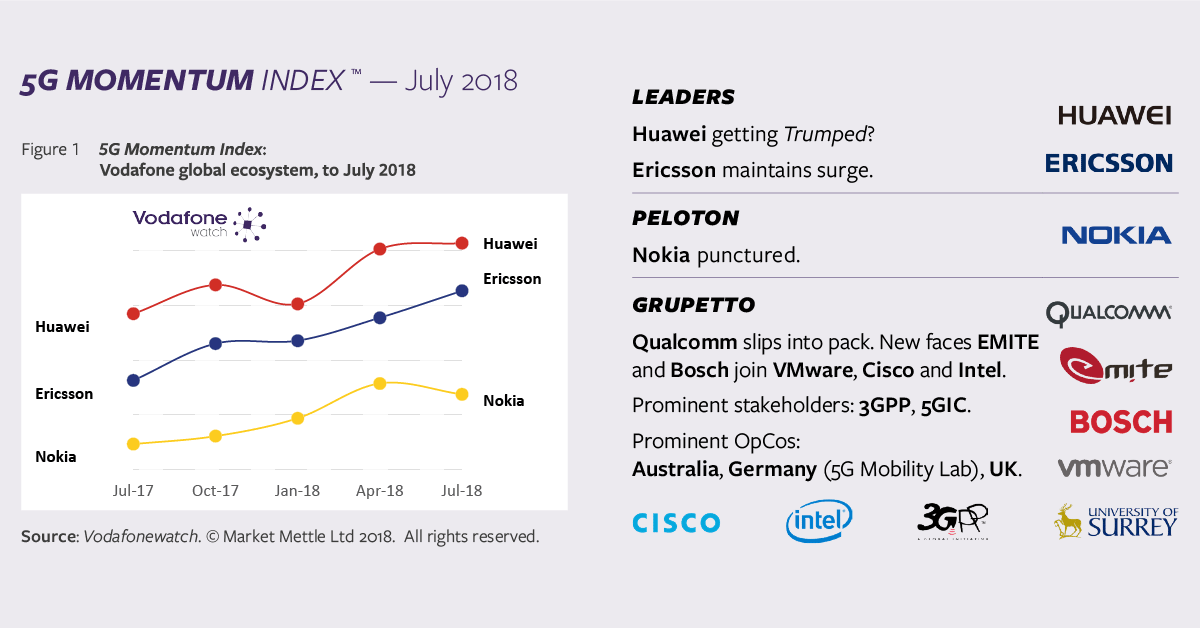 The test, claimed as a "first" by Ericsson and VfD, took place at the OpCo's 5G lab in Düsseldorf, which purports to use a "real live" network, along with the prototype 5G base station. Prototype end-user equipment was used in the test, but it was not clear which company supplied it.
The tests took place within the n78 band, a time division duplex-focused chunk of spectrum that spans frequencies between 3.3GHz and 3.8GHz.
For 5G purists, SA new radio (NR) is the real 5G deal. So far, industry has given more attention to non-standalone (NSA) 5G NR. This uses existing LTE radio and evolved packet core networks as an anchor for mobility management and coverage, but adds a new 5G radio access carrier – albeit without the full gamut of 5G capability – in a bid to help enable certain 5G use-cases to be targeted from 2019. The SA version does not require an LTE anchor network.
The first 5G NSA NR specifications, ratified by the 3rd Generation Project Partnership in December 2017, make use of both sub-6GHz and millimetre wave spectrum bands (Vodafonewatch, #161). In the run-up to the 2018 edition of Mobile World Congress, Vodafone and Huawei Technologies claimed to have completed the world's first live data call to combine sub-6GHz spectrum with NSA 5G NR standards (Vodafonewatch, #163). The tests took place in Spain.
Testing, testing
Among the reported 5G SA test results were "end-to-end" latencies of below 3.5 milliseconds. EMITE suggested this level of performance is enough for superfast real-time gaming, accessing cloud data, robotics, hospital use-cases, and "virtual experiences" delivered through 5G applications. A single-user data rate of around 400Mbps, under outdoor-to-indoor "realistic fading", was another recorded result.
Andreas Dorstel, Head of Vodafone Innovation Park Labs, was keen to underline the authenticity of the test network installed in the 5G Lab. "We can now test everything under real live conditions before rolling out in live networks", he claimed.
Dr. Eric Kuisch, Chief Technology Officer at VfD, was equally effusive. "With our radio chamber [supplied by EMITE] we can now ambitiously test the equipment and system technology that our manufacturers have delivered", he said.
VfD opened the 5G Lab in Düsseldorf in May 2018 (Vodafonewatch, #165). As part of the lab's remit, next-generation devices are being put through their paces before deployment in Germany and Vodafone markets abroad. The scope of testing encompasses smartphones, tablets, and IoT sensors. The 5G Lab will apparently launch a certification programme, rubber-stamping devices deemed sufficiently robust to be worthy of the 5G moniker. It was not clear if other operators, besides Vodafone, might avail themselves of the lab's testing and certification services in the future.