Trulifi prepped for IoT and connected-car use cases.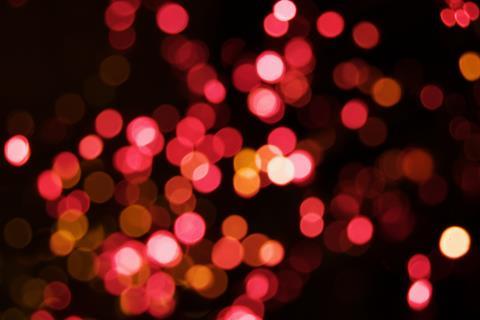 Vodafone Germany (VfD) flagged a collaboration with Signify, formerly Philips Lighting, on efforts to combine 5G with Light Fidelity (LiFi) technology and help provide better mobile broadband connectivity and speeds.
The OpCo has been exploring applications and use cases that combine the two technologies, and showcased the expected benefits at the IEEE 5G Summit in Dresden on 1 October 2019. The work focuses on a LiFi system called "Trulifi", which Signify launched in June 2019. The system uses light waves instead of radio signals to provide wireless data transmission and reception technology that can be built into Philips‑branded luminaires. It is said to enable broadband speeds of up‑to‑250Mbps.
Although VfD provided scant detail on when joint products would become commercially available, it indicated it is initially targeting areas such as Internet of Things (IoT) and autonomous driving. Vodafone already has a longstanding relationship with Netherlands‑based Signify, which changed its name from Philips Lighting in May 2018. In March 2016, Vodafone IoT announced an agreement with the Royal Philips business line to become its global IoT managed connectivity partner (Vodafonewatch, #143).
VfD has previously carried out a street‑lighting pilot with ICE Gateway, a Berlin‑based specialist in LED integration with machine‑to‑machine (M2M) infrastructure (Vodafonewatch, #150).
Professor Harald Haas, Chair of Mobile Communications at the University of Edinburgh, is widely acknowledged as the founder of LiFi and is believed to have used the term for the first time during his TED Global talk in 2011. LiFi is described as a visible light communications system for wireless communications applications that require very high speeds. It uses LED light bulbs to enable data transfer, using light instead of radio waves to transmit information. The technology is said to enable data speeds of up‑to‑224Gbps and is regarded as a faster and more reliable alternative to WiFi. As well as Signify, major players in the LiFi market include US‑based Acuity Brands, General Electric, LightBee Corporation, LightPointe Communications, and VLNcomm; FSONA and pureLiFi in the UK; Oledcomm in France; Japan's Panasonic Corporation; and Velmenni, with headquarters in Estonia and India.