Dimitrova handed Strategy & Transformation remit, with Velthuis brought in to lead Finance.
Exiting CTO Mack will not be replaced as OpCo mirrors Group's split-structure TechCo vision.
CEO Ametsreiter seeks transformation focus with fresh-faced executive team.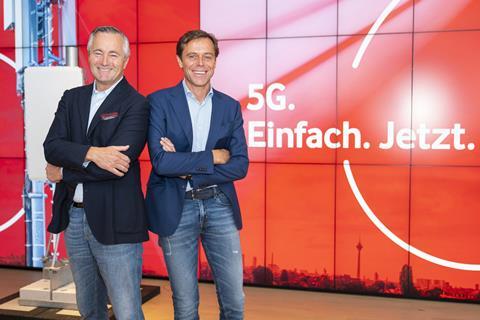 Vodafone Germany made changes to its senior leadership team as the Group's Technology function rework made its local impact, and new strategy and financial chiefs were named.
In brief, the changes saw the creation of a new Strategy & Transformation domain, which in turn has split the management of the operator's financial planning and controlling unit from its strategic and transformation activities, requiring a new Chief Financial Officer. The dissolution of the Technology unit was also confirmed, as Vodafone Germany comes on board with the Group's centralised, TechCo ambition which offshores Technology and Networks oversight to European management.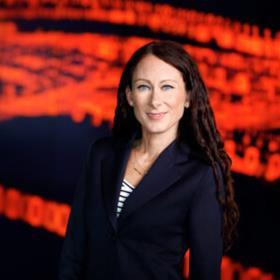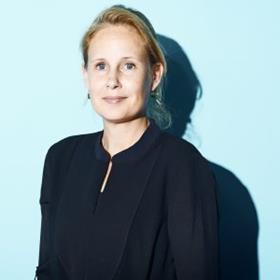 The strategic shift means significant personnel changes.
Anna Dimitrova, formerly Managing Director for Finance & Strategy at Vodafone Germany, was named Chief Strategy & Transformation Officer. Her new role covers "all transformation activities" at the operator, and comes with an ambition to grow Vodafone's market position through developments in mobile and fixed propositions, as well as in the pay-TV market.
Carmen Velthuis was appointed CFO. She was previously CFO for Vodafone's EU Cluster markets, where she has supported "strategic, tactical, and operational matters" since 2017. She joined the Group in 2015 to lead the Finance function at Vodafone Netherlands as it acquired and integrated with Ziggo.
Gerhard Mack, Chief Technology Officer since 2018, confirmed his departure from the Group to "take on a new challenge". The vacant CTO spot will not be filled, given the formation of a Group Technology organisation that has gradually extended its reach to take hands-on leadership of IT and Network functions across Vodafone's European OpCos. In early-2021, Mack was named a pivotal figure in establishing that central Technology operation.
Dimitrova and Velthuis will take their new titles on 1 March 2022, with Mack's exit scheduled for the end of that month.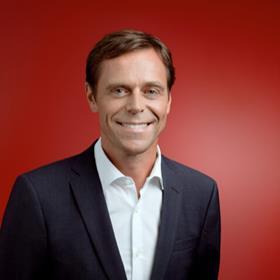 Ringing endorsements and a fond farewell
Mack is yet to confirm his next move. In announcing his departure, Vodafone Germany Chief Executive Hannes Ametsreiter described Mack's contribution as "enormous and long-standing". He joined Vodafone via its 2013 acquisition Kabel Deutschland, where he was MD, and he led Vodafone Germany's Commercial Operations before he moved to CTO two years ago.
Ametsreiter pointed to the wealth of experience Dimitrova and Velthuis each bring to their respective positions. Specifically, he noted Dimitrova's two decades' experience within Vodafone Group, which has seen her play senior roles in the integration of Vodafone Germany's cable business and lead the OpCo's Finance function through a challenging pandemic. Velthuis, a comparative newcomer with only seven years in the Vodafone fold, holds a seat on the OpCo's Supervisory Board.
Transformation already in motion
The creation of a distinct Strategy & Transformation domain, which previously sat under Dimitrova's erstwhile Finance & Strategy remit, reflects a recurring interest in 'transformation' at Vodafone Germany. Ametsreiter has used the theme in each of the Executive Committee changes made in the past twelve months.
In early-2021, Heide Baumann was brought in from Microsoft Germany to lead Commercial Operations at the German OpCo. When she joined she was said to be something of a transformation guru, and had held a Chief Transformation Officer title at both BT and Microsoft before joining Vodafone.
Later in the year, Bettina Karsch vacated her Human Resources leadership role to make way for Felicitas von Kyaw, appointed in January 2022 to "play a key role in shaping our transformation into a digital company", according to Ametsreiter.
Vodafone Germany Executive Committee, March 2022 *
Executive
Role
Appointment to ExCo (excl. tweaks to brief)
Notes: * anticipated, barring further changes.

Source: Vodafone Germany.

Hannes Ametsreiter

Chief Executive

2015

Heide Baumann

Commercial Operations

2021

Anna Dimitrova

Strategy & Transformation

2018

Michael Jungwirth

Public Affairs, Regulation, External Communication & Sustainability

2020

Felicitas von Kyaw

Human Resources

2022

Andreas Laukenmann

Consumer

2019

Stephanie Reichel

Legal, Compliance & Corporate Security

2020

Alexander Saul

Enterprise

2016

Carmen Velthuis

Finance
Group TechCo plans taking shape
Vodafone Group's split-structure, data science-led TechCo strategy was unveiled in 2021, with Scott Petty installed as IT Director and Alberto Ripepi as Networks Director. The change has been mirrored one by one across Vodafone's OpCos, with operators in the Group's four primary European markets — Germany, Italy, Spain, and the UK — employing a similar structure.
Vodafone Hungary and Vodafone Ireland are the sole EU Cluster OpCos to follow the split model explicitly, while others have opted for variations on the same.
Vodafone Portugal swapped CTO João Nascimento with Paulino Corrêa in mid-2021, a direct replacement that did not split the function. A similar change at Vodafone Greece saw Lampros Iskos, former Chief Technology & Information Officer, named CTO and Menos Okantaridis appointed Chief Information Officer.
Vodafone Czech Republic replaced CTO Milan Zíka with Vice-President, IT Peter Brunclík, and created a VP, Networks position, which remains vacant six months later. Both Vodafone Romania and Vodafone Turkey have Network Directors (Ioan Catalin Buliga and Thibaud Rerolle respectively), but retain CTOs without a split IT function.
Vodafone's European IT and Networks directors
OpCo
IT
Networks
Source: TelcoTitans; Vodafone.

Vodafone Germany

Ulrich Irnich

Guido Weissbrich

Vodafone Italy

Carlos Moreno

Marco Zangani

Vodafone Spain

Mercedes Vidal

Julia Velasco

Vodafone UK

Ahmed El Sayed

Andrea Donà

Joseph Purnell is a Staff Reporter for TelcoTitans, contributing telecoms news analysis since 2019 as part of the TelcoTitans Editorial team.