Partnerships with Airbus, Thales, and North Rhine-Westphalia help VfD target different 5G markets.
Network slicing and edge computing underpin various use cases of the next‑gen tech.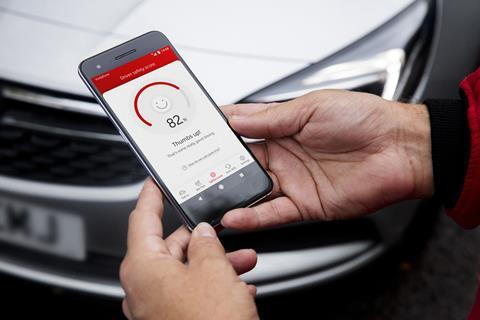 Vodafone Germany (VfD) unveiled a raft of new partnerships intended to exploit 5G's higher capacity and lower latency speeds. In most instances, VfD emphasised the importance of network slicing and mobile edge computing (MEC) to support new use cases.
Airbus (aircraft)
Vodafone entered into a 5G partnership with aerospace manufacturer Airbus, formally unveiled at the Internationale Automobil‑Ausstellung (IAA). Held in Frankfurt, and billed by its backers as the world's largest motor show, IAA was used by the two partners to showcase remote guidance of ALtAIR, an unmanned aerial vehicle (UAV), via 5G.
ALtAIR was controlled while flying above VfD's 5G Mobility Lab in Aldenhoven, which is over 250km away from Frankfurt. VfD sought to emphasise that network slicing technology, where network resources are dedicated to a service, meant that bandwidth and latency were "guaranteed", regardless of how much the mobile network was being used for other services. The OpCo claimed this was the first time a UAV had flown over a heavily populated area.
VfD envisaged various use cases for the system, including: the creation of high-precision 3D maps; remote sensing of crisis areas; live transmission of sport events; and assistance for emergency services. The idea is to allow ALtAIR and other airships like it — which can fly for several hours without interruption — to operate without a direct line of sight with its ground station.
VfD said it was working with Airbus on other 5G applications, although what these might be remained unclear.
Thales and Smart Rail Connectivity Campus (trains)
VfD claimed a world first at the Smart Rail Connectivity Campus — a government-backed joint project comprising more than 100 partners from industry and research — based in Erzgebirge. Using 5G, the OpCo remotely took control of Lucy, a laboratory train built by France-based conglomerate Thales. The trial reportedly used a 500Mbps link between the 5G base station and the test track, with latency of less than ten milliseconds. VfD is planning for driverless goods transport rather than remotely controlled passenger trains, at least in the near term.
"Together with our industrial partners, we're examining which new applications will be possible with 5G. If the network works in real time, like here on the test track, then in the future the home office for train drivers could become reality. "

— Alexander Saul, Managing Director, Corporate Customers, VfD.
The "home office" to which Saul refers is a central control centre. In the Erzgebirge trial, a 'driver' monitored, on two screens, views from the train's cabin and exterior. Control commands were made remotely to either accelerate or brake, and given the sprightly latency times, were apparently applied pretty much instantaneously.
Underpinning the 5G driverless train trial was network slicing and MEC. Network slicing in this case is designed to ensure optimum mobile radio capacities are always available for remote control of the train. Interference by passengers surfing the internet is then avoided. MEC means data is processed in the vicinity where it is needed, which helps shorten latency times.
Thales provided the control and safety systems for the 5G project in Erzgebirge, which included installation of the test environment and sensors. Along with the German Aerospace Centre and Railergy, a German specialist in automatic train control, Thales also helped develop Lucy's remote-control system.
VfL Wolfsburg (stadiums)
VfD activated 5G at Volkswagen Arena, the stadium of football club VfL Wolfsburg, for the team's first home again of the season. The move made Volkswagen Arena the first Bundesliga stadium to benefit from 5G and, according to the OpCo, offers football fans 60% more capacity. Complementing 5G antennas installed at the Volkswagen Arena is a small proprietary data centre directly under the stadium roof. Again, by using MEC in this way, computing data does not have to travel long distances to be processed.
In cooperation with the Deutsche Fußball Liga (DFL), which is responsible for operating the 1.Bundesliga and 2.Bundesliga leagues, VfD also introduced a prototype real‑time app developed by augmented reality specialists at France-based Immersiv. App users are able to receive player performance statistics directly (provided they have a Samsung Galaxy S10 5G device) and monitor speeds of players in real-time, and how likely they are to pass or shoot. "In the future, statistics enthusiasts will be able to retrieve all the information that was normally available at the sports show in the evening in real time on their mobile phones", remarked Hannes Ametsreiter, Chief Executive of VfD.
The basis for the 5G app is DFL's extensive game‑data collection system. Through it, approximately 3.6 million position data points and 1,600 game events (such as goals, passes, and fouls) are collected and distributed from each match by DFL subsidiary Sportec Solutions.
A new visual tracking system from ChyronHego was also introduced to coincide with the launch of the 5G app. This makes it possible to get high-accuracy live position data of players, the referee, and the ball.
NRW (automobiles)
The state of North Rhine-Westphalia (NRW), apparently nursing ambitions to be a "pioneer" 5G location, stumped up money to show seriousness of intent. State authorities have set aside some €6m (£5.3m) for 5G investment, the bulk of which has been allocated to new projects and trials at the 5G Mobility Lab.
Run by VfD and based at the Aldenhoven Testing Centre (ATC) — Aldenhoven is a municipality in the NRW district of Düren — the 5G Mobility Lab was initially aimed at providing an urban test environment for automated and networked driving. That remit seems to be broadening, however. Working with VfD, NRW wants to use the lab in order to accelerate introduction of market-ready products and technologies — not only for connected cars, but also for smart cities and logistics.
Moreover, the extra funding — of which the European Regional Development Fund chipped in €2.4m — will see physical expansion of the 5G Mobility Lab. There is currently one 5G base station at the ATC, but plans are in place to add two more. Each will be connected to a fibre‑optic network.
New workplaces and technical rooms, where students, scientists, and technology experts can come together to brainstorm new ideas surrounding 5G, are also in the pipeline. The expectation is that automakers, industrial groups, and startups will use the lab to test more cutting-edge 5G features and technologies, not least network slicing and MEC.
Keeping to script, Ametsreiter voiced enthusiasm about developing new 5G applications in collaboration with partners "ready for everyday use here in North Rhine-Westphalia".
VfD set up the 5G Mobility Lab in August 2017 (Vodafonewatch, #158). Working alongside various technology providers and car manufacturers, including the 5G Automotive Association (5GAA) — of which Vodafone is a member — VfD has tested Cellular Vehicle‑to-everything (C‑V2X) capabilities, including adaptive cruise control (Vodafonewatch, #162 and #164). This is a driver‑assistance system that warns drivers about impending obstacles and can automatically accelerate or brake in response. The trials pave the way for autonomous driving, the 5GAA has asserted.
5G headway
VfD has continued an outwardly aggressive push on 5G rollout, seemingly buoyed by spectrum advantages over competitors.
While rivals were caught initially in the 5G traps as they waited for 3.6GHz resource won at auction to be freed up for use, the OpCo was able to utilise a 42MHz block of 3.5GHz spectrum it secured from Telefónica Deutschland as part of a fibre‑sharing deal in early‑2018 (Vodafonewatch, #163 and #177). VfD launched its first commercial 5G services, in parts of 20 cities, in July 2019. The OpCo aims to reach 500,000 people with 5G in Germany by the end of 2019, rising to 10 million people by 2020. VfD wants to connect 20 million people to its 5G network by 2021.