5G coverage target of ten million people by December 2020.
"Several thousand" 5G customers in first three weeks.
Head start on 5G rivals.
Hatch partnership for cloud gaming.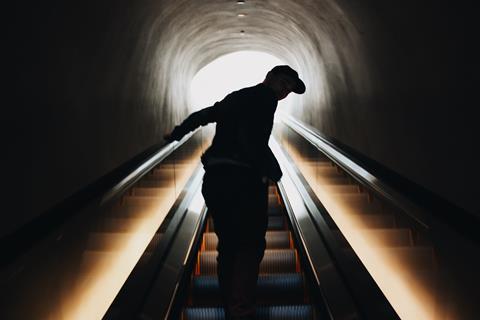 Vodafone Germany (VfD) continued an outwardly aggressive push on 5G rollout, seemingly buoyed by spectrum advantages over competitors. While rivals have been caught in the traps on 5G, as they wait for 3.6GHz licences won at auction to be freed up for use, the OpCo is able to utilise a 42MHz block of 3.5GHz spectrum that it secured from Telefónica Deutschland as part of a fibre-sharing deal in early-2018 (Vodafonewatch, #163 and #177).
In mid-August 2019, VfD announced activation of its first commercial 5G antenna in Berlin, located perhaps appropriately in the middle of Technology Park Berlin Adlershof, Germany's largest science and technology park. As part of a 5G update to coincide with the Berlin announcement, Gerhard Mack, Chief Technology Officer (CTO) at VfD, said that 5G – at least at the beginning of rollout – was "especially popular with technology fans". Two more 5G antennae locations in Berlin will be added "shortly".
Mack attack
Mack said VfD had attracted "several thousand" 5G customers, three weeks after launching services in July 2019 (Vodafonewatch, #178). According to VfD, early 5G customers are enjoying average downlink speeds of between 400Mbps and 500Mbps, although this may slow down as more customers chew up capacity.
VfD further reported in mid-August 2019 that it had set up 40 antennae for 5G throughout Germany, and was planning to provide 5G at ten more locations by the end of the month. As well as Berlin, the service is live in Bremen, Cologne, Dortmund, Duisburg, Düsseldorf, Frankfurt, Hamburg, Munich, and Solingen, among other cities. VfD also held out the promise of introducing 5G to Bundesliga for the first time in the "near future", deploying kit at Volkswagen Arena, the stadium of football club VfL Wolfsburg.
The OpCo continues a dual-vendor strategy for 5G New Radio kit, with Ericsson and Huawei its chosen partners. This is despite US-led pressure to ditch the Chinese supplier on the alleged grounds that its network infrastructure poses a risk to national security (Vodafonewatch, #171 and passim). VfD aims to reach ten million people with 5G signals by the end of 2020, and 20 million by the end of 2021.
Rivals in starting blocks
VfD was able to gain some first-mover advantage on 5G as biggest rival Telekom Deutschland suffered some issues with red tape. Despite unveiling 5G tariffs and making available 5G-enabled devices in early-July 2019 – supported by 5G network rollout in parts of Berlin and Bonn (Deutsche Telekomwatch, #85) – a lack of usable 3.6GHz spectrum put paid to immediate commercial availability.
Telekom's full launch of 5G was finally confirmed in early-September 2019, with coverage provided in five cities – Berlin, Bonn, Cologne, Darmstadt and Munich. "Hamburg and Leipzig are to follow before the year is up, with 20 of the largest cities in Germany set to benefit from 5G by the end of 2020", added the operator.
Timotheus Höttges, Chief Executive (CEO) of parent Deutsche Telekom (DT), acknowledged that it had experienced 5G teething problems during a call with reporters following release of DT's latest financial results. As reported by Light Reading, Höttges, somewhat understatedly, said it was "fairly complicated to get off the ground [in Germany] without spectrum".
Further competitors Drillisch and Telefónica Deutschland are still docked in the 5G harbour.
2GHz and 3.6GHz licence auction outcome

Operator

Spectrum

acquired (2GHz)

Outlay
(2GHz)

Spectrum

acquired (3.6GHz)

Outlay
(3.6GHz)
Total
outlay
Source: Bundesnetzagentur.

DT

2×20MHz

€851.5m

90MHz

€1.32bn

€2.17bn

Vodafone

2×20MHz

€806.5m

90MHz

€1.07bn

€1.88bn

Telefónica

2×10MHz

€381.1m

70MHz

€1.04bn

€1.42bn

Drillisch

2×10MHz

€335m

50MHz

€735m

€1.07bn

Total

120MHz

€2.37bn

300MHz

€4.18bn

€6.55bn
Hatching plans for cloud gaming
Complementing its 5G launch, VfD announced a partnership with games streaming platform provider Hatch, a subsidiary of Finland-based Rovio Entertainment, to offer cloud gaming. The Hatch app is available to download from the Google Play Store. VfD 5G customers can access Hatch Premium, Hatch's subscription-level plan, for free for the first three months. After that, the service costs €6.99 (£6.31) per-month, although Hatch emphasises this can be cancelled at any time.
Vodafone UK and Vodafone Spain have also collaborated with Hatch to complement their 5G launches (Vodafonewatch, #175 and #177).