Ibbetson sees ecosystem gaps.
5GAA says lack of in‑built short‑range communications in vehicles is holding back C‑V2X adoption in Europe.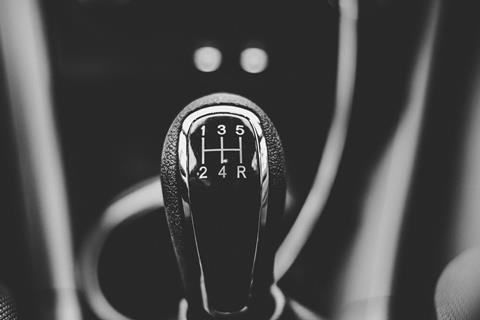 Luke Ibbetson, Head of Group R&D at Vodafone, gave a typically enthusiastic account of the operator's "central" role in the Cellular-Vehicle to Anything (C‑V2X) ecosystem.
Speaking on a webinar hosted by the GSM Association, Ibbetson flagged that Vodafone Automotive was working with some 35 vehicle manufacturers and claimed that about 27 million vehicles are now connected to a Vodafone network. "I'd say that's pretty unique compared with what other operators are doing", he said.
There is still some way to go in C‑V2X ecosystem development, however — as Ibbetson conceded. "New commercial relationships need to be established between different stakeholders", he maintained.
In the "near future", Ibbetson sees growing adoption of vehicle‑to-infrastructure services, where the likes of lane markings, road signs, and traffic lights can wirelessly provide information to the vehicle and vice versa. "Partnerships between automotive suppliers, cities, road infrastructure operators, and mobile network operators are pivotal", he said.
Uphill struggle
Vodafone Automotive's activities centre on connecting cars to original equipment manufacturers (OEM) in the field of telematics. The Vodafone Automotive Telematics division designs various services, including assistance in case of accident and vehicle theft. Vehicle cost management and insurance services, based on driving behaviour indicators, are also part of the portfolio.
While Vodafone continues to be outwardly bullish over connected-vehicle opportunities, questions have arisen over the health of the unit after it was recently said to be facing a tough trading environment, exacerbated by the COVID‑19 crisis (Vodafonewatch, #185). The business — based on Vodafone's acquisition of Italian group Cobra Automotive Technologies in 2014 (Vodafonewatch, #124 and #126) — has seen a series of goodwill impairments in recent years.
European brakes on C‑V2X
Webinar panellists tackled the question of why C‑V2X adoption in Europe trails behind the USA, China, and other parts of Asia. "We need short‑range communications fitted into the car, which is not yet happening in Europe", said Maxime Flament, Chief Technology Officer of the 5G Automotive Association, a cross‑industry organisation of players in the automotive, technology, and telecoms industries, including Vodafone (Vodafonewatch, #149 and passim).
Using the LTE‑V2X (PC5) interface, smartphones and other end‑user devices can directly communicate with one another over short distances independently of the cellular network. Short‑range communication of this sort is widely seen as complementary to long‑range cellular networks, by providing vehicle‑to-vehicle and vehicle‑to-person communications that can improve road safety. "We're working with OEMs to get PC5 into smartphones", said Ibbetson. "It's an essential part in getting the ecosystem moving", he added.