La Audiencia de Madrid rules that ONO execs accused of tax fraud before Vodafone takeover should pay VAT fees siphoned off cableco's books.
Ruling falls well short of €140m in damages Vodafone was originally seeking.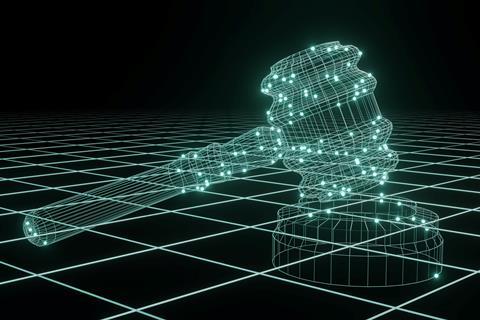 Four years after a commercial court in Madrid rejected Vodafone's claim that former senior executives at ONO committed tax fraud to inflate the company's asking price — the UK-headquartered Group bought the Spanish cableco for €7.2bn (£6.2bn) in 2014 — La Audiencia de Madrid (Spain's centralised court) revoked the decision.
The upshot, according to local reporting, is that ONO's top brass at the time of the takeover — Chairman José María Castellano, Chief Executive Rosalía Portela, and Chief Financial Officer Carlos Sagasta — must now pay the VAT fees they were accused of siphoning off the books.
The tax imbroglio can be traced back to June 2014, when ONO was reportedly informed that it was the subject of a probe by the Spanish tax authorities into alleged non-declaration of €60m in IVA (value-added tax) relating to "off-the-books" trading of voice traffic. Despite the notification coming as Vodafone awaited EC approval for its €7.2bn takeover of the cable operator, ONO allegedly did not bother to inform the Group of the probe's existence (Vodafonewatch, #128 and #158).
What about those hefty bonuses?
There are still some substantial loose ends for Vodafone to address, and which were not covered by La Audiencia de Madrid in its latest ruling.
In March 2018, when the commercial court in Madrid ruled against Vodafone, the Group was reportedly seeking €140m in damages for alleged negligence by ONO's management and serious irregularities in the international voice resale business area.
Brushing aside that claim, and adding insult to injury, the court ordered Vodafone Spain to pay Castellano €30m. The sum related to a €25m bonus that Castellano was due following the ONO takeover in 2014, plus interest and legal expenses.
Vodafone previously froze bonus payments due to Portela and Sagasta, although the Madrid court, according to local reports, did not oblige Vodafone to pay them at the time.
Last October, however (and, again, according to local reporting), Spain's Civil Chamber of the Supreme Court confirmed Vodafone Spain had made a €12.5m bonus payment to Sagasta, following confirmation of a €30m payment to Castellano in the previous month.

Ken has been writing about developments in the fixed and mobile markets for over twenty years. He has been a contributor to TelcoTitans since 2015.