UK‑headquartered Group reportedly talking to investors.
Maximum investment said to be capped at €10bn.
Off‑balance sheet option wheeled out again.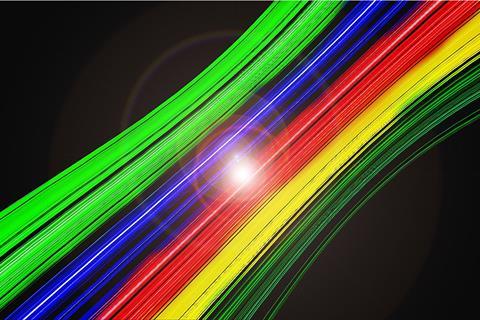 Only days after rival Telekom Deutschland reiterated commitment to widespread fibre‑to-the‑premise rollout, Vodafone Germany was said to be talking to investors about joint FTTP investment.
According to a Vodafone spokesperson cited by Handelsblatt, the Group is exploring different investment options, including off‑balance sheet funding through a joint venture. Details were scant in the Handelsblatt report, although a curiously precise maximum investment cap figure cropped up. Vodafone, it seems, will not plough more than €10bn (£8.3bn) into a FTTP JV.
The Vodafone spokesperson added that no final decision had been taken at UK headquarters about which funding FTTP approach to adopt, and that the timing of any JV commitment will also be determined by full‑fibre demand. Who the potential investor partners might be is not yet clear.
Willing and cable
Nick Read, Chief Executive at Vodafone, has long said he is open to JVs and other off‑balance sheet financing measures to meet FTTP demand in Germany.
His enthusiasm for FTTP partnerships, however, seems mostly confined to Vodafone Germany's 'off‑cable' footprint. Outside the operator's hybrid fibre‑coaxial (HFC) network, which passes some 25 million households — 23 million of which can access Gigabit speeds — Read said Vodafone was "encouraging" FTTP builds and "actively engaged" in exploring different business model options.
Speaking on the operator's earnings conference call for H1 FY21–22, one option floated by Read was to play the role of anchor wholesale tenant (Vodafonewatch, #201). "Bringing the Vodafone brand to a build, and committing volumes, is very attractive to investors", asserted the CEO in a possible reference to the operator's existing tie‑up with altnet Deutsche Glasfaser.
Another Vodafone possibility raised by Read was to form part of an infrastructure investment consortium, but only "if we think the returns are attractive and it's targeted in the right way".
Margherita Della Valle, Vodafone's Chief Financial Officer, underlined Read's stance on full‑fibre financing. "If these business cases were to become material at scale, you should not expect us to use our balance sheet to fund this", she explained. "However, it's really early days. And frankly, today, we are really focused on effectively marketing our current 23 million Gigabit households."
Follow the JV leaders
If Vodafone does go down the FTTP JV route, it will be following in the wake of Telekom Deutschland and Telefónica Germany.
Deutsche Telekom has already struck a deal with Australia's IFM Investors for a long‑mooted fibre "expansion company" in Germany. The tie‑up, if approved, will see the two businesses form a 50:50 JV to bring four million Gigabit connections to "rural and development areas" in Germany by 2028.
The JV is based on the new, GlasfaserPlus‑branded corporate entity Deutsche Telekom formed in 2020 to support its full‑fibre partnership plans (Deutsche Telekomwatch, #103).
Number‑three player O2 Germany teamed with Allianz to create an FTTP JV, Unsere Grüne Glasfaser, targeting rural areas, in October 2020 (Telefónicawatch, #148–#149).

Ken has been writing about developments in the fixed and mobile markets for over twenty years. He has been a contributor to TelcoTitans since 2015.