Controversy over the use of 'beer promo girls' continues to hang over Jean-François van Boxmeer, who is on the verge of taking up the reins as Group Chairman.
Vodafone says it is satisfied as to its new Chairman's integrity.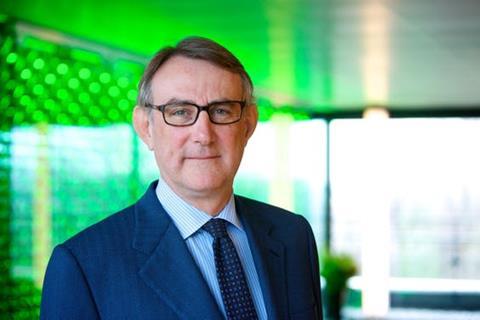 Vodafone Group defended the appointment of Jean-François van Boxmeer as its new Chairman, after media reports revisited a controversy that has been dragging on for years.
The matter relates to the hiring by Heineken — where van Boxmeer served as Chief Executive before taking up the Vodafone role — and other breweries of young women and girls in African countries to boost beer sales in bars.
According to a report in The Sunday Telegraph, Vodafone is now "facing anger" over its appointment of van Boxmeer because of his apparent failure to fully address the alleged mistreatment of so-called 'beer promotion girls' during his tenure at Heineken.
A Group spokesperson said: "The Board conducts thorough due diligence for its appointments, and is entirely satisfied as to Mr. van Boxmeer's credentials and integrity. Mr. Van Boxmeer is one of the longest serving and most respected CEOs in Europe. He was Heineken's Chief Executive from 2005 to June 2020 and presided over a highly successful period of transformation and value creation".
Equality agenda
Vodafone announced in May 2020 that it had appointed van Boxmeer as the successor to Gerard Kleisterlee, with effect from 3 November 2020 (Vodafonewatch, #186).
The Telegraph report therefore comes at a critical moment as van Boxmeer prepares to take up his new duties this week.
In addition, the subject of the report has potential to be extremely embarrassing to the Group in the #MeToo era, not least because of its own gender equality targets. Indeed, Vodafone has set itself the goal of being the "world's best employer for women" by 2025.
By 2030, Vodafone has committed to achieving 40% representation of women across its 7,500 management and leadership positions. Currently, women hold 31% of these positions. Vodafone said it now employs more than 36,500 women directly.
On International Women's Day 2020, Vodafone also launched the #ChangeTheFace initiative, with support from Ericsson and Nokia, to boost "diverse representation" across the technology sector.
Furthermore, Nick Read, Chief Executive of Vodafone Group, is an 'impact champion' of the United Nations' HeForShe initiative to promote gender equality.
The hiring by breweries of girls and young women to help sell beer has been well documented over the years. The practice seems common in African countries, although it has been phased out in Western Europe, and has become extremely controversial following reports that the girls are frequently mistreated and sexually harassed. Olivier van Beemen, a Dutch journalist, carried out substantial research into the Dutch brewing group and published the book, Heineken in Africa, in 2018. According to the Telegraph, Heineken said it has made "significant improvements" over the years, cutting the number of girls it hires and tightening up monitoring procedures.


Anne Morris is a freelance journalist, editor and translator. She has been working as a reporter and news analyst for TelcoTitans since 2016.