Group plans to use some of the proceeds to take part in Vi fundraising exercise.
Bharti Airtel could buy another 4.7% stake in Indus Towers.
Indus security arrangements have been modified, but TowerCo still protected from Vi weakness.
In Europe, Vodafone could lose Telecom Italia as partner in INWIT.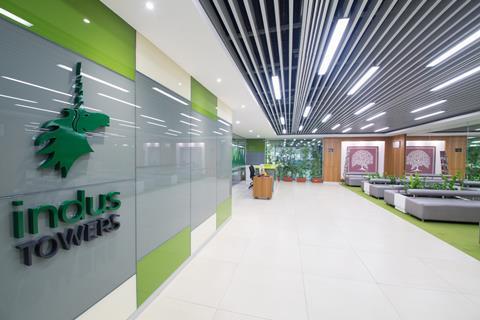 Vodafone is sounding out a number of options that could culminate in the group selling its 28.1% stake in Indus Towers and using some of the proceeds to shore up troubled Indian joint venture Vi.
The Group said in a stock market filing that it has launched an initial sale of 63.6 million Indus Towers shares, equating to 2.4% of the Indian TowerCo's share capital. It is also in "advanced discussions with one of the largest shareholders in Indus" over the sale of a further 4.7% stake. Although Vodafone did not reveal any names, the shareholder in question is widely understood to be Bharti Airtel, whose parent Bharti Enterprises currently owns about 42% of Indus Towers.
It has long been speculated that Vodafone could sell a portion of its Indus Towers stake to inject capital into Vi. However, Vodafone further indicated it is talking to other interested parties in relation to the divestment of the 21% stake that would remain should the sale of the initial 7.1% tranche be completed. Reuters estimates that the Group's total stake of 757.8 million shares was worth about INR 190.7 billion (€2.26bn/£1.88bn) as of the close of trading last Friday.
The Group noted that the 7.1% shareholding (or "primary shares") was pledged to Indus Towers under the terms of a "security package" that was created at the time of the Indus Towers and Bharti Infratel merger in order to cover off financial weakness at Vi (Vodafonewatch, #189-#192). However, Vodafone and Indus have now modified the security arrangements to allow the Group to sell those pledged shares and "use the proceeds to participate in an issue of new shares by Vi".
Without providing details, Vodafone confirmed that it and the Aditya Birla Group as the two "promoters" of Vi intend to participate in the planned fundraising exercise that will also see the Indian government become the largest shareholder in Vi.
Under the deal proposed thus far, the state would receive a 35.8% stake in lieu of past dues, as well as delaying Vi's Adjusted Growth Revenue (AGR) and spectrum debts for four years — an open offer initially announced by the government in late 2021 (Vodafonewatch, #200, #201, #203, and passim). Vodafone said it and the Aditya Birla Group intend to contribute towards an issue of equity shares by Vi once the terms have been evaluated and approved.
Trade impact
Vi is one of Indus Towers' biggest customers, together with rivals Bharti Airtel and Reliance Jio Infocomm. According to The Economic Times, the TowerCo suffered around a 28% sequential increase in its trade receivables to INR 73.5m in the quarter ended 31 December 2021 (Q3 FY21–22), which is understood to be due to delayed collections from Vi.
Speaking on Indus Towers' earnings call for the quarter ended 31 December 2021 (Q3 FY21–22), Vikas Poddar, Chief Financial Officer of the TowerCo, pointed to a "relief package which gives us much more certainty on the continuity of the player", while not mentioning Vi by name. Poddar further made reference to the fact that "the customer has also announced its plan to close its fundraise by March 2022".
Reports suggested that Indus Towers had appeared reluctant to use its security package to secure its trade receivables and preferred to find a resolution through discussions with the customer. Although the security package has been amended, Indus Towers will still have protection under the Master Services Agreements that cover Vi's payments. Furthermore, Vodafone said any proceeds from the sale of the primary shares that are not used to subscribe to new Vi shares will be available to Indus Towers until 19 November 2022 to guarantee Vi's obligations.
The merger of Infratel's separate tower assets with Indus created the world's largest mobile infrastructure business outside of China. As of 31 December 2021, Indus Towers had around 184,748 towers and some 335,106  tenancies in India.
Vodafone also faces potential disruption to its tower ownership arrangements in Europe. Italian daily La Repubblica reported that Telecom Italia, Vodafone's partner in Italian tower joint venture Infrastrutture Wireless Italiane (INWIT), is in talks with French investment fund Ardian over a potential sale of its stake. Ardian and Telecom Italia currently hold a combined 30.2% of INWIT via holding company Daphne 3, while Vodafone holds a 33.2% stake via Vantage Towers.

Anne Morris is a freelance journalist, editor and translator. She has been working as a reporter and news analyst for TelcoTitans since 2016.