Vodafone and stc 'keep the dialogue open' as MoU expires.
Telecom Egypt denies it has a role in enabling deal, but Vodafone's dysfunctional local partnership appears to be complicating matters again.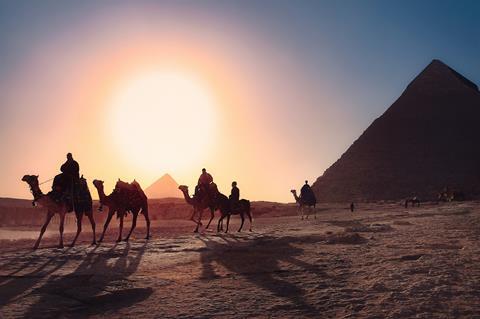 The Group remained in negotiations with Saudi Telecom Company (stc) to offload its 55% stake in Vodafone Egypt (VfEg), despite the expiry of a memorandum of understanding (MoU) between the two groups.
Vodafone said the due diligence process for the potential sale had been "substantively completed", and that it remained in discussion with stc to "finalise the transaction in the near future". It added that "Vodafone now looks to stc and Telecom Egypt [the Group's minority partner in VfEg] to find a suitable agreement to enable the transaction to close".
For its part, stc confirmed that the operators are keeping the "dialogue open", albeit without providing any further detail.
The Saudi operator signed a non‑binding agreement in January 2020 to acquire a controlling stake in VfEg for $2.4bn (£1.9bn/€2bn). It subsequently extended the process twice by 90 days, once in April 2020 and then again in July 2020, citing logistical challenges caused by the COVID‑19 pandemic.
Somewhat enigmatically, stc said the second extension period had expired without agreement being reached "due to misalignment with relevant parties".
Playing a waiting game
stc has evidently been dragging its heels since the initial agreement was signed. It has been variously suggested that the operator required more time to allow its financial advisors to study the details, raise finance, and review the global market situation, including potential changes to consumer spending habits in the wake of the pandemic (Vodafonewatch, #182–#185).
A recent report from Bloomberg also suggested that stc had been looking to cut its original $2.4bn offer, although this has not been confirmed.
Reports in the local press indicated Vodafone may reconsider the price in the light of "changing economic realities", and remained committed to a market exit. The Al‑Mal newspaper reported that investment banks, including Prime Holding and Pharos Holding, expect the value of the planned offer to decrease by between 20% and 40%.
Telecom Egypt denies it is pulling strings
The transaction is complex, with a number of factors having to be brought into alignment.
A particularly problematic element is the minority stake held by Telecom Egypt in VfEg. stc has been told by the country's Financial Regulatory Authority that it if it is to purchase Vodafone's VfEg holding, it must also offer to buy Telecom Egypt's 44.8% stake, under the provisions of a 1992 law mandating a tender for any outstanding shares. stc has apparently insisted that it is not willing to buy the outstanding stake. The remaining 0.2%‑stake is owned by small shareholders.
Telecom Egypt's own direction remains unclear, too. The operator, apparently stung by the "inference" made by both stc and Vodafone that its position is preventing a deal from being reached, issued a rare statement on the matter.
"We can confirm that Telecom Egypt has not to date received any proposal from either of the two parties involved in the transaction, nor do we have insight into the state of discussions or terms being discussed between the parties. We are therefore unable to comment further on today's statements except to note that the inference that Telecom Egypt has a role to play in assisting Vodafone Group and stc to conclude a transaction is unclear and without foundation."

— Telecom Egypt.
The state‑owned operator said it had been keeping a close eye on proceedings and studied all options available to it. These include a right of pre‑emption to acquire the VfEg shares that it does not already own in the event that Vodafone chooses to sell up.

Anne Morris is a freelance journalist, editor and translator. She has been working as a reporter and news analyst for TelcoTitans since 2016.