German OpCo appears sanguine over legal challenge to Unitymedia merger approval.
Hannes Ametsreiter hails new era with "one network, one brand, one tariff".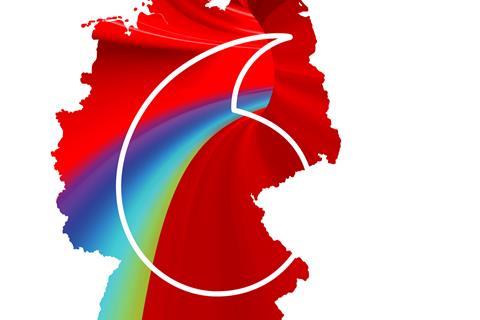 Vodafone Germany (VfD) signalled that the end is nigh for the Unitymedia brand, just months after gaining approval from the European Commission (EC) to acquire the cable operator from Liberty Global (Vodafonewatch, #178).
Hannes Ametsreiter, Chief Executive of VfD, trumpeted the measure as validation of VfD's ongoing strategy to build a national Gigabit network. He said a further 5.5 million households were added to the OpCo's DOCSIS 3.1‑enabled 1Gbps cable footprint in recent months — referring to the Unitymedia networks in Baden Württemberg, Hesse, and North Rhine Westphalia — taking the total to 17 million households. The aim is to pass 25 million homes with the 1Gbps cable service by 2022.
Meanwhile, Unitymedia shops are now being rebranded with the Vodafone logo, and services from both operators are offered in the same stores. VfD is also marking the occasion with a new tariff, GigaCable Max, offering up to 1Gbps broadband speeds and fixed voice services at a promotional price of €39.99 per month until 5 April 2020.
"One network, one brand, one tariff — from today, we are one. We have now forged a nationwide Gigabit network from our reunited infrastructures. "

— Ametsreiter.
The pushback: Ver.di and DT
Despite its bullish tone, VfD faces some hurdles on the path to a fully unified group under a single brand. For example, trade union Vereinte Dienstleistungsgewerkschaft (United Services Union/Ver.di) is up in arms over claims that VfD wants to cut 1,300 jobs as part of efforts to save personnel costs of up to €135m (£122m) over two years (Vodafonewatch, #180), with fears that most job losses will be among former Unitymedia employees. VfD currently employs a total of 16,000 staff.
Furthermore, it seems that Deutsche Telekom (DT) has made good on its threat to seek a judicial review of the Unitymedia merger. According to reports in German media, DT and cablecos Netcologne and Tele Columbus filed 'actions for annulment' at the General Court of the European Union — one of the two courts that make up the Court of Justice of the European Union. Indeed, the court's Curia website lists cases against the EC by all three operators, without providing any further details.
Medienkorrespondenz reported that all three plaintiffs believe the merger is unlawful and threatens to distort competition in the cable broadband and television markets. For its part, DT was said to have pointed to "various serious competitive disadvantages on the television markets that were insufficiently taken into account when the merger was approved", while Tele Columbus stated that the EC had made procedural errors during its investigation. Indeed, during the presentation of DT's fourth-quarter results for 2019, Hannes Wittig, Head of Investor Relations at DT, cited "dominance in the TV market and the dominance in the housing market" as the primary concerns.
Medienkorrespondenz said VfD and Unitymedia have a combined 70%–80% share of the 'Gestattungsmarkt' (licensing market), where cable network operators compete for contracts with Germany's housing associations in order to supply rental apartments with cable television. A total of eleven million households in Germany are said to be provided with TV services under such contracts. Timotheus Höttges, Chief Executive of DT, has often expressed concern over cablecos' strength through these historical bulk service contracts with housing associations — a market DT has long sought to break back into, but without flagging obvious progress (Vodafonewatch, #163 and passim).
It is not clear if the Fachverband Rundfunk- und Breitbandkommunikation (FRK), an association of about 160 small‑ and medium-size cable operators in Germany, is involved in the legal action against the EC over the Unitymedia merger. The FRK had signalled it could join a community of plaintiffs to spread the legal costs should efforts to secure legal aid prove unsuccessful (Vodafonewatch, #180). As well as DT, Netcologne, and Tele Columbus, cablecos EWE TEL and wilhelm.tel have previously been cited as potential participants.
Lawyers being kept busy
DT's move adds to an already multi-layered legal and regulatory sub-plot to its rivalry with Vodafone. DT is already engaged in separate and long‑running legal cases brought by Kabel Deutschland (KDG) — the cableco acquired by VfD in 2014 — as well as Unitymedia over fees it charged them for shared use of cable ducts. DT and KDG have been in dispute over the charges since 2012. According to DT's latest Annual Report, KDG estimated its latest claims at around €624m. Although the Bundesgerichtshof (Federal Court of Justice) ruled in KDG's favour in January 2017 (Vodafonewatch, #152), meaning that the case was referred back to the Oberlandesgericht Frankfurt am Main (Higher Regional Court of Frankfurt am Main/OLG), the OLG rejected the appeal in December 2018 and disallowed a further appeal.
In similar proceedings, Unitymedia filed claims against DT in January 2013, demanding a refund of €570m plus interest and calling on DT to cease charging "more than a specific and precisely stated amount for the shared use of cable ducts". The claim was dismissed by Landgericht Köln (Cologne Regional Court) in October 2016. Then, in March 2018, the Oberlandesgericht Düsseldorf (Düsseldorf Higher Regional Court) rejected the appeal against this decision. In both proceedings, the plaintiffs have lodged a complaint against the non‑allowance of appeal with the Federal Court of Justice.
Keep calm and carry on
As things stand, VfD's public position is that it believes the lawsuits have little chance of success. Its stock response has been that the EC "thoroughly examined the takeover of Unitymedia by Vodafone by means of market tests and extensive surveys, among other things". A VfD spokesperson told Broadband TV News that the OpCo is "relaxed about the legal action".