Group's Partner Markets federation adds Telekom Srbija to its line-up.
Deal, which comes amid an attempted revamp of Partner Markets, encroaches on territory already covered by Vodafone's long relationship with A1 Telekom Austria.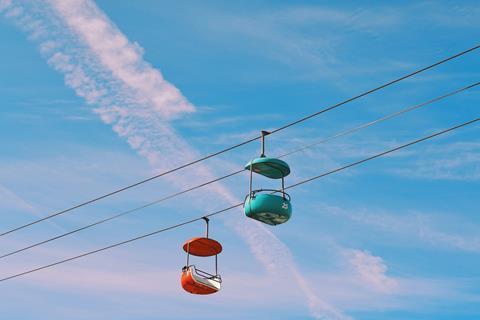 Vodafone remained quiet on the future of its near-two-decade-long relationship with A1 Telekom Austria after forming a three-country tie-up with rival Telekom Srbija.
The "strategic partnership agreement" takes Vodafone's Partner Markets community of collaborating telcos into Telekom Srbija's home market, as well as Bosnia and Herzegovina and Montenegro, where the Serbian operator has local, Mtel-branded subsidiaries.
It therefore overlaps, geographically, with the Group's existing relationship with A1 Srbija — which was formed back in 2006, when A1 (then mobilkom Austria) secured a mobile licence in Serbia.
A1's operations in Austria, Bulgaria, Croatia, North Macedonia, and Slovenia are also covered by the Partner Markets relationship with Vodafone. It is one of the federation's longest running tie-ups, having first been established in 2003.
Vodafone did not address how it is managing the A1 overhang in its statement on the Telekom Srbija deal, and neither did it nor A1 get back to TelcoTitans on a request for comment.
Double vision
The agreement with Telekom Srbija is, ostensibly, the first time Vodafone has formed two Partner Markets relationships within the same country.
While clearly having the potential to be awkward, Vodafone indicated the deal is particularly focused on buying — so could feasibly have been partitioned from the A1 relationship in terms of product selection.
It will see central purchasing arm Vodafone Procurement Company provide the operator with "category insights and strategy coaching, consultancy, or end-to-end sourcing execution, resulting in cost optimisation and value creation", said Vodafone.
The onus appears to be on digitalising Telekom Srbija's consumer product and services, as well as customer-facing systems and processes. "We are confident that our cooperation … will provide us with access to all-important resources in the sphere of digital transformation, and make it possible for us to increase the efficiency of our operations, optimise costs, and improve customer experience", said Vladimir Lučić, Chief Executive of Telekom Srbija.
There was no specific mention of plans to collaborate in other areas of the Partner Markets services menu, such as branding and roaming.
More signals of central function refresh
The deal could also fit with indications of a more aggressive go-to-market approach at both Partner Markets and VPC.
It comes following a reorganisation of how Partner Markets is managed within Vodafone, seeing the federation melded within the Group's enterprise division Vodafone Business, and Partner Markets CEO Diego Massidda take on a twin role leading both the federation and Vodafone Carrier Services.
VPC has also been assuming a more commercial posture, tightening collaboration with the Group on developing strategic partnerships and recently developing a tail spend-focused Marketplace for Partner Markets operators and Group enterprise clients.