Vodafone UK positions itself to benefit from 5G-related opportunities around traffic management.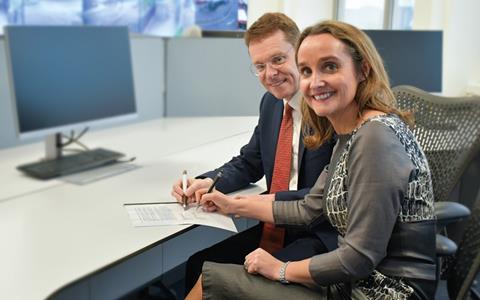 Vodafone UK teamed up with regional 5G testbed operator West Midlands 5G (WM5G) and Transport for West Midlands to develop new traffic control and transport solutions based on 5G.
The partners are said to be discussing projects where 5G can "potentially improve transport and support congestion and emissions reductions". Anne Sheehan, Director of Vodafone Business UK, said the operator will work with a "variety of different organisations to put sensors [in the West Midlands area], so we can monitor and look at the flow and the control of traffic".
The move adds to two 5G transport-related trials previously flagged by WM5G: one on kerbside parking availability, with app provider AppyWay; and a security-focused connected-tram project with infotainment provider GoMedia.
Vodafone UK is said to have already supported the 5G trial programme being led by WM5G, which was set up by the Department for Culture, Media and Sport and the West Midlands Combined Authority to run a regional 5G testbed.
WM5G held a series of demonstrations in partnership with Ericsson and Birmingham City University during mid-September 2019, as part of a wider 5G Application Accelerator project within the DCMS' 5G Test Beds and Trials Programme.
TfWM, which is part of the WMCA, was awarded £22m by the UK government for 'future transport zone' trials. Earlier in 2020, WM5G also awarded a contract to a consortium led by Telefónica UK to build 5G accelerators in Birmingham, Coventry, and Wolverhampton. The other consortium members include Deloitte, Digital Catapult, and Telefónica's incubation unit Wayra.