Adobe and Persado technology used in conjunction to send out curated text which produced "double-digit" uplift in conversion rates.
Personalisation, driven by big data, is a "key strategy" for VfIt's ongoing churn-reduction and CRM efforts.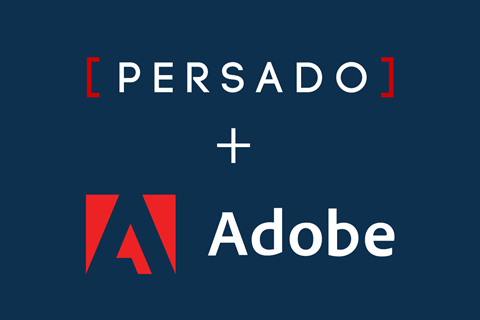 Persado and Adobe partnered to create personalised experiences for Vodafone Italy (VfIt) customers via the operator's mobile app.
Using a combination of Adobe's Adobe Target and Persado's AI-based language platform, VfIT is said now to be able to send out individually-targeted messaging to its customers. Campaigns so far have recorded "consistent double and triple-digit increases in conversion rates", according to Persado.
Persado's "mindful narrative", which curated text for specific customers that acknowledged the coronavirus crisis and its impact, was fed into Adobe Target, which A/B tested several variants before distributing a "winning in-app text" more widely. This process, which aimed to drive requests from customers for a follow up call from VfIt sales executives about a contract upgrade, reportedly generated an 83% uplift in lead generation. Details about how many customers the campaign reached are not readily available, nor are figures for how many customers went ahead with their prospective upgrades.
The partnership was also used for VfIt's Try & Buy initiative, giving customers the chance to trial an unlimited 5G mobile package.
Persado has partnered with Vodafone Group since 2012, according to Senior Vice-President for Europe Mario Imparato. The partnership is said to have seen "more than 2,500 campaigns" across for Vodafone Italy over the past eight years. The operator also has a long-running marketing relationship with Adobe. Vodafone recently announced plans to leverage its Target solution in local markets, noting its ability to provide a "personalised, omni-channel experience for our customers without making significant IT investments". Target's Visual Experience Composer was used for a project on Vodafone Ireland's My Vodafone App in 2019 (Vodafonewatch, #174).
Federico Panizzi, Head of Digital Customer Marketing at VfIT, said that the collaboration reflects a broader personalisation drive within Vodafone, describing it as a "key strategy" in churn-reduction and customer relationship management (CRM).
"Personalisation is all about data, and it's become a key strategy to keep our customers engaged while reducing churn. Persado and Adobe are important partners to help us deliver that personalisation with the right message every time, and further boost our CRM activities."


— Panizzi.

Joseph Purnell is a Staff Reporter for TelcoTitans, contributing telecoms news analysis since 2019 as part of the TelcoTitans Editorial team.