Finance's Shared Services division was spark for Group's digital strategy.
Vodafone Group CFO Margherita Della Valle is not "empire building".
Shared Services drives efficiency, but not immune from cuts.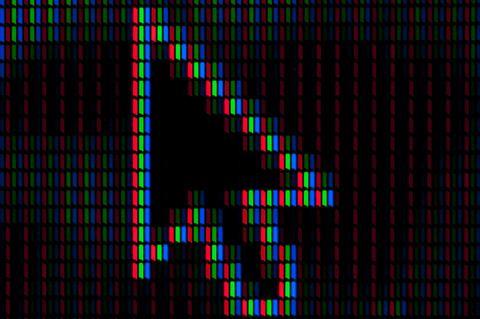 A launch pad for digital
For Della Valle, "digital is a game of speed". She explained that the shared services structure "provided a working platform to launch our new strategy based on digital transformation".
"Since shared services spans the entire company, there are fewer siloes or barriers", she said. "So, implementing the structure on such a wide scale has had a positive impact beyond efficiencies".
Della Valle has previously said that the finance department has been on the "front lines" as an "early adopter" of robotic process automation and artificial intelligence (AI). She said her group has "established a robotics farm that allows us to run at scale the best of breed in AI and other technologies for our shared services organisation".
The introduction of automation has enabled employees to do less repetitive tasks and more interesting work. She pointed to the example of invoice processing, which is now "entirely touchless", opening up those running purchase-to-pay to "focus on other activities".
Secret to Shared Services success
Della Valle said she was able to avoid resistance to the shared services programme and that it has been effective because it didn't come from the "top down". She said, "I didn't have a personal agenda of empire building".
Her way of rolling out the structure was to build it on "business cases and trust", and with a focus on "customer satisfaction". Regularly published net promoter scores for the division's activities helped teams to "trust the system and see what was working and what was not".
Della Valle is currently directing savings initiatives under a recently rejigged, €1bn+ efficiencies push focused on Vodafone's Common Functions and operations in Europe. The drive focuses on the FY20–23 period. However, the Italian recently indicated a "acceleration" of the push could be in the offing as Vodafone seeks to expand use of digital technology to extract savings from its business (Vodafonewatch, #192 and passim).
In the six months to 30 September 2020 (H1 FY20-21), the Group referred to "full time employee efficiencies" of 1,100 staff in Shared Services, bringing the total employees cut from those operations to 4,600 over the course of the past two-and-a-half FYs (against a total of 20,000+ Shared Services employees Vodafone cited earlier in 2020). Some €400m in annual savings are said to have been delivered in Shared Services functions over that period — a not insignificant portion of the Group's overall expense base, which came in at around €30bn in its last full FY. The operator has previously sought to highlight "robotics, artificial intelligence, and process optimisation" as key enablers of the Shared Services trim-down.

Michelle Donegan is an experienced telecoms writer and has been contributing as a reporter and news analyst for TelcoTitans since July 2020.