In-country tech leadership to be extracted and taken over by Group, as part of broader, homogenisation-focused regional reorg.
Top Group execs in London hope move will address longstanding frustration with fragmentation and bring efficiencies and speed.
Some in OpCos might continue to have other ideas…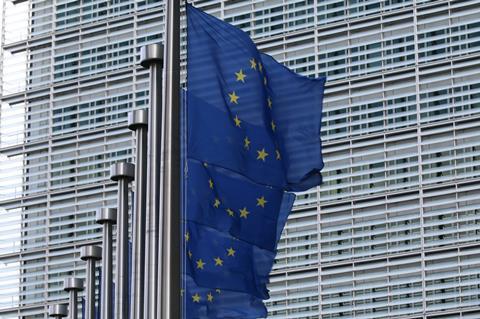 Vodafone's Group Technology organisation is to assume hands-on leadership of European OpCos' network and IT functions as part of an ongoing overhaul aimed at turning the operator into a more responsive, platforms-based player.
Group Chief Executive Nick Read confirmed the reorg — revealed exclusively by TelcoTitans in January — will see Vodafone move to a vertically-integrated structure under which Networks and IT/Digital are "standardised" across the region.
Within each of these twin functions, corporate and in-country operations will "act as one organisation, driving a standardised roadmap", said Read.
" I believe what this will deliver for us is it leverages our true Group scale. It drives greater efficiency because standardisation drives efficiency and… it improves speed to market of the products and solutions we are bringing to market. "

Read.
As reported previously, the reorganisation — one of the elements underpinning Vodafone's delayed Technology 2025 strategy — will see a new division of responsibilities within Group Technology's leadership from April. Vodafone's IT/Digital domain is to be headed by Scott Petty, currently Chief Technology Officer of Vodafone UK, while Alberto Ripepi, currently Vodafone's Deputy CTO (as well as Technology Operations Director and CTO for the operator's Europe Cluster of smaller regional businesses), will take on the Networks leadership position. Both will report into Group CTO Johan Wibergh.
It is not yet clear how Vodafone will phase the takeover of OpCo technology operations across Europe, but Vodafone UK — where Read's trusted lieutenant Ahmed Essam was recently installed as CEO — is expected to be one of the first units to make the switch. Gerhard Mack, CTO of Vodafone Germany, is also expected to play a pivotal 'transformation' role, perhaps in an effort to bring the muscular and outsized OpCo on side and in check.
Vodafone's leadership will no doubt be conscious of the potential for pushback from OpCos amid concerns that if tech roadmaps are centrally controlled, they could lose agility and responsiveness, as well as autonomy, when it comes to responding to changes in customer expectations and behaviour.
One roadmap to rule them all
Speaking during the Group's results presentation for the quarter to 31 December 2020, Read said the reorganisation had multiple "components".
Using the example of consumer IoT — a prominent example of an area where Vodafone is pushing products out from the centre, with its Smart Tech line — he said product development roadmaps will be standardised, "seeing us develop one platform for the Group and one set of products that can get launched across the footprint".
Each product area will be led by "centres of excellence" that are responsible for coordinating roll out "across our European footprint", Read added.
Vodafone will also step up an existing strategy to bring IT development and engineering capability in-house. "We already have a significant insourced activity but we are really going to scale that to develop our own IP going forward, to make our differentiation stronger", said the CEO.
Altogether, Vodafone intends the standardised platforms and integrated organisation to enable greater speed to market, including when it comes to rolling out products from strategic partners such as Accenture, Amazon Web Services, and Microsoft.
A nod from the CFO
Read described the homogenisation-focused overhaul as "really turbocharging Vodafone to deliver on our bigger vision of a next generation telco from more of a classic telco, historically".
Chief Financial Officer Margherita Della Valle trumpeted the restructuring as a "great move in terms of return on capital because our investments will go further".
" We will get more growth for our investment by wherever possible, [investing] once and [deploying] many times. I think it's a natural evolution from where we were but it's a great step to maximise the potential of the Group. "

Della Valle.

Richard Agnew is Group Editor at TelcoTitans.