Soft-power federation increases contribution to the Group, amid footprint expansion.
Relationship formed upon exit from New Zealand appears one significant driver.
Africa and Americas gaps cloud Vodafone's 'global' credentials.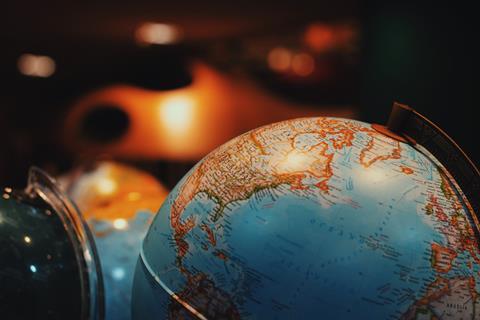 Vodafone reported a double-digit jump in revenue generated by its network of Partner Markets alliances, aided by Vodafone New Zealand's decision to join the federation when being offloaded by the Group in 2019.
The latest results filing by Vodafone Sales & Services, Partner Markets' parent entity, showed an 11%-rise in sales through the federation, to €149.5m (£128.9m), in the year to 31 March 2020 (FY19–20).
The organisation, set up in 2002 to expand Vodafone's selling and buying power beyond its own operations, ended the period with partnerships in 43 countries, up from 41 twelve months earlier (see here for a full rundown of Partner Markets relationships).
The organisation's turnover included €9m in Partner Markets services revenue from joint venture Vodafone Hutchison Australia (VHA) and €12.6m from Kenyan investment Safaricom — both of which sit in the Partner Markets family, despite being Group interests.
Oman and New Zealand step on board
While media and financial timetables may not necessarily sync up, Partner Markets deals announced during FY19–20 included:
A tie-up with Switzerland's Sunrise, replacing a lapsed partnership with rival Swisscom (Vodafonewatch, #182).
A high-touch link-up with Oman Future Telecommunications, the Sultanate's coming third operator (Vodafonewatch, #175, #179, #189, and #193).
A Partner Markets agreement with Vodafone New Zealand, inked as part of the Group's sale of the business.
A contract extension with Vodafone Ukraine, following its sale by Mobile TeleSystems (MTS) to Bakcell (Vodafonewatch, #181 and #184).
Vodafone has since FY19–20 renewed its relationship with MTS, now covering Armenia, Belarus, and Russia, and expanded a tie-up with Vodafone Fiji parent Amalgamated Telecom Holdings to Cook Islands and Kiribati (Vodafonewatch, #186 and #193).
VHA also completed its merger with TPG Telecom in Australia, with the refashioned joint venture recently re-committing to use of the Vodafone brand (Vodafonewatch, #193).
While brand licensing is a key part of the Partner Markets portfolio, Vodafone breaks out revenue from this line separately. Its FY19–20 brand sales came in at €576.8m, down 5%.
Vodafone network's patchy coverage in Americas becoming more glaring
Vodafone Sales & Services — which also processed revenue from the (now-sold) Vodafone Money Transfer platform during FY19–20— remained highly geared towards Europe during the year, reflecting the near-region-wide footprint Vodafone enjoys through both OpCos and Partner Markets allies such as A1 Telekom Austria, Elisa, and Tele2. Nearly two thirds (62%) of the entity's overseas sales came from mainland Europe.
Elsewhere, gaps in the Partner Markets line-up remained on show:
Only 1.6% of Vodafone Sales & Services' overseas revenue came from the Americas — where external tie-ups cover Argentina, Canada, Chile, Dominican Republic, and Peru, and the Group has its own Vodafone Americas business based in the USA. Vodafone has an Internet of Things partnership in place with AT&T — but this is not counted as a Partner Markets tie-up, so appears unlikely to feed into the Vodafone Sales & Services P&L anyway. Vodafone has yet to offer up any data on the partnership's traction, and seldom speaks nowadays about how its business is doing on the other side of the Atlantic in general. This often leads Vodafonewatch to wonder, considering the divergence in fortunes seen between European and American telcos in the past decade, whether there are any regrets in Vodafone HQ regarding its 2013 Verizon Wireless exit (and decision to return much of the proceeds to shareholders, rather than re-invest more aggressively).
Only 11% was generated from Africa, despite the Group's interests in Vodacom Group and Vodafone Ghana (and Vodafone Egypt, although it is not clear whether the Group bundles this within 'Africa' or 'Middle East'). Beyond this, Vodafone has Partner Markets relationships in only two African markets: Angola and Tunisia.
Asia-Pacific was a happier hunting ground, generating 16%, aided by VHA, Vi, and numerous partnerships scattered throughout the Far East, Pacific countries, and elsewhere.

Richard Agnew is Group Editor at TelcoTitans.