Active network sharing with O2 to help fill 4G coverage gaps, and smooth regulatory clearance of a larger pact with Deutsche Telekom.
Expanded fixed access wholesale deal with Deutsche Telekom encompasses provision of wholesale fibre access.
New infrastructure project with Primevest will see VfD sell full fibre to the city of Hadamar on a network built by the investment manager.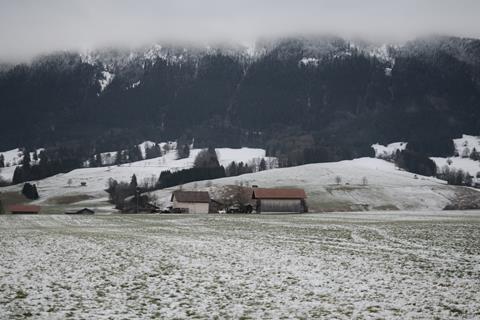 In recent weeks Vodafone Germany (VfD) has embarked on several projects intended to expand the reach of its fixed and mobile network services across the country through a series of partnership deals and wholesale contracts that emphasise collaboration at infrastructure level while maintaining commercial competition.
Grey zone duo becomes trio
On the mobile side, VfD entered a "grey spot" network sharing agreement with rival Telefónica Deutschland (O2), with the aim of improving 4G coverage across the country. The two operators will share active network technology at sites where one operator already provides 4G coverage but its counterpart does not. These areas are said to typically be "less frequented" and located where building separate infrastructure could prove economically challenging.
The agreement is expected to see the operators share access at "several hundred" sites to help address the "profitability gap" by cutting the cost of delivering more consistent 4G coverage. With grey spots, no new infrastructure is required, which should make the rollout process quicker and cheaper. The agreement between VfD and O2 was accompanied by a similar alliance between O2 and German incumbent Telekom Deutschland.
VfD and Telekom have already entered a grey spot agreement, with the signing of a letter of intent trumpeted in February 2020 (Vodafonewatch, #183). This seemingly more substantive agreement covered a total of 4,000 sites, with each operator willing to open up around 2,000 sites to its rival.
That original sharing arrangement required clearance from the Bundeskartellamt (Federal Cartel Office) and telecoms regulator Bundesnetzagentur (BNetzA). O2's declaration of plans with the pair were notably publicised on the same day that the Federal Cartel Office determined that VfD and Telekom continuing with their grey spot initiative without including O2 would be "problematic" and disadvantageous to consumers in the long run. It stated it would only let the pair play together if O2 was invited to join in.
The authorities are not giving the operators free rein now that all three are working in harmony, however. The Federal Cartel Office is demanding that steps be taken to ensure that other service providers that do not own their own national infrastructure are not disadvantaged by the partnership. The three operators have apparently committed to including access to grey spot sites under any national roaming agreements that are in place with other players (for example 1&1 Drillisch) to alleviate this concern.
White spots fade to grey
The discrete agreements between operators on bilateral sharing were differentiated from an existing industry collaboration on "white spots" — areas where no operator provides 4G coverage — which entails the three major German mobile network operators collaborating to build new shared infrastructure. Under plans announced in November 2019 (Vodafonewatch, #187), 6,000 mast sites are supposedly in the process of being upgraded to 4G technology, which will be shared by all. The grey spot agreements are also different from the white spot plans in that they involve the sharing of active equipment. White spot pledges only cover sharing of passive infrastructure, requiring each party to install their own transmission technology and antennas. The operators have been muted on the progress of the white spot accord, and in the latest grey spot news release it still referred to an "agreement in principle" between the three parties, supporting the perception that little progress has been made.
Telekom wholesale alliance expanded to fibre
As 2020 drew to a close, VfD also renewed and expanded its fixed‑line access contract with Telekom, with the signing of a new ten‑year agreement that will see it make use of the incumbent's optical‑fibre infrastructure, as well as its copper‑based network.
The original wholesale agreement between the pair, covering superfast services, was signed in 2013, and the new arrangement will see Telekom continue to provide VfD with access to VDSL and vectoring services over its copper access network, but also now includes options for the OpCo to sell Gigabit‑capable connectivity using Telekom's growing fibre‑to‑the‑premises (FTTP) network.
Telekom indicated that the renewed partnership will support its own investment in fibre deployment programme. With multiple service providers looking to leverage its next‑generation infrastructure it anticipates a faster, more cost‑effective rollout. More rapid delivery of fibre to regional areas and to business parks were highlighted as two particular benefits of the renewed partnership.
The expanded agreement followed a similar contract between Telekom and O2, which opened up access to O2 over the coming ten years (Telefónicawatch, #149).
Telekom is, though, still the smaller player on Gigabit connectivity in Germany. The operator noted that its VDSL network passes 33 million premises, but its full‑fibre coverage only reaches two million. Although TDE's fibre rollout in the country is expected to ramp up, VfD's cable‑based network already reaches 22 million homes, and the OpCo has set a goal of reaching two‑thirds of the country (around 28 million) by 2022.
Primevest partnership goes ultrafast in Hadamar
VfD is also to work with Primevest Capital Partners, a Dutch‑German investment fund manager, on new fibre infrastructure covering the city of Hadamar and its neighbouring towns, in the rural district of Limburg‑Weilburg.
Primevest is to finance and build the network, expected to cost around €20m to roll out, and VfD will lease it to sell ultrafast services in the city. Around 6,000 homes and businesses are to be passed over the next two years.
Primevest has worked previously with the OpCo, largely to support development of fibre‑to‑the‑curb projects, but the firm noted that this project, bringing FTTP to households, was a first of its kind between the two. Bas van Dongen, Communication Infrastructure Partner at Primevest, suggested it would be the "first of many such projects".