Ex-Vodafone names moves into government, games, and rivals, including ex-CEO Colao to Italian government COVID-19 task-force.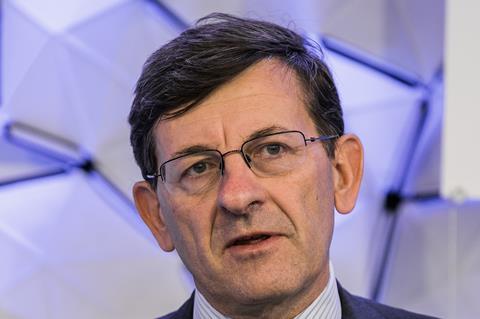 Vodafone Alumni people movements, April 2020
Company
Executive
Activity
Details

Citrix

Darren Fields

New role

Darren Fields, former Head of Northern Europe for Vodafone's Cloud & Hosted Services division (now Cloud & Security), was appointed VP of Cloud Networking, Europe, Middle East & Africa at enterprise software player Citrix.

Fields left Vodafone in 2017 to become Managing Director, UK & Ireland at Citrix (Vodafonewatch, #157).

Games 24x7

Siddharth Banerjee

Appointment

Siddharth Banerjee was named Chief Revenue & Marketing Officer at Indian gaming company Games 24x7. Banerjee was Executive VP for Marketing at Vodafone India before leaving in 2019, following the Idea Cellular merger (Vodafonewatch, #171). In the interim, he was Country Director for Global Sales at Facebook.

Government of Italy

Vittorio Colao

Appointment

Ex-Vodafone CEO Vittorio Colao was thrust into the Italian political limelight after being appointed to chair a 'task force' working on post-COVID‑19 crisis recovery plans for the country. Prime Minister Giuseppe Conte said Colao will lead a group of experts from academia and industry looking to help 're‑start' the Italian economy once lockdown measures are eased.

Liberty Global

Sara Martins de Oliveira

Appointment

Sara Martins de Oliveira, who was Global Brand & Media Director at Vodafone until departing in 2019 (Vodafonewatch, #178), was appointed Senior Marketing Director at Cable & Wireless Communications, the Caribbean operator owned by Liberty Global.

PPC

Alexandros Paterakis

Appointment

Former Vodafone Greece (VfGr) CIO Alexander Paterakis was named Deputry Chief Executive of Greek oil and energy provider PPC. Paterakis left VfGr in 2014.

ProGlove

Thomas Nowak

Appointment

Former VfD CFO Thomas Nowak was named CFO & Chief Operations Officer at industrial wearables manufacturer ProGlove. Thomas Nowak held various positions in Vodafone before leaving in 2016, including CEO of Partner Markets and CFO at Vodafone Netherlands and Vodafone UK.