Vodacom CEO Shameel Joosub says operator's VodaPay Super App smarts are protected if political changes affect Alipay.
Alipay technology underpins Vodacom's financial services growth plans.
Super App set for commercial launch in South Africa this month.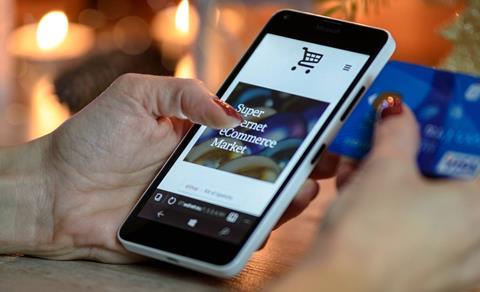 Vodacom Group CEO Shameel Joosub headed off potential risk concerns about its fledgling VodaPay "lifestyle Super App" should its technology partnership with China's Alipay become vulnerable to geopolitical changes.
Alipay technology underpins VodaPay, which is due to launch fully in October and is a cornerstone of Vodacom's financial services growth plan. The Alipay platform is also cited as a key element in the operator's broader Vodacom Vision 2025 technology strategy.
Speaking at Vodafone Group's recent Digital Services & Experience investor event, Joosub described the relationship with Alipay as an IT supplier deal where Vodacom pays it a "one-off fee" and an "annual maintenance fee" for the basic platform and can pay to "add more modules". Vodacom builds the services on top of the Alipay platform, "so the [intellectual property] that sits on top is ours", he added.
Jososub said that should any "political" issues arise, "and we have to move off the platform, we of course retain the IP, but we also have an agreement with them on how we could take the source code".
He was no doubt referring to China–US geopolitics and considering the possibility that the dynamics could ensnare Alipay in some way. Telecom operators have been caught up in the technology trade war between China and the USA that has forced many to rethink supplier relationships and replace Chinese network equipment, mainly from Huawei.
Domestic politics are also at play at Alipay, as it is in the throes of a government-imposed restructuring that will break up the company into separate businesses for payments and loans. According to the Financial Times, Chinese regulators are requiring the Alipay payments app to be fully separated from the company's credit scoring, credit, and loans apps. The credit scoring business is planned to be part of a joint venture between Ant Group, which owns Alipay, and state-owned firms. Ant Group will be obliged to share user data related to lending decisions with the new JV, according to the report.
It is not clear whether the break up of Alipay or the new regulations on lending will affect the relationship with Vodacom or the VodaPay offering. However, Joosub's comment about political issues seems aimed at warding off worries about the operator staking its financial services future on a large Chinese tech company.
Joosub also sought to reassure on data protection for VodaPay, "because that question always comes up", and said that all data resides in South Africa and is "sitting on the AWS platforms locally" in the country.
From payments to lifestyle Super App
The VodaPay Super App is the result of a collaboration between Vodacom Financial Services and Alipay, which was announced in July 2020 (Vodafonewatch, #188 and #195). According to STL Partners, Alipay is providing its fintech know-how along with app development, data analytics, and machine learning capabilities.
VodaPay is described as a "lifestyle Super App" aimed at consumers and merchants. For consumers, it is intended to provide an easier way to shop, pay bills, transfer money, and access digital services from smartphones. For businesses, VodaPay facilitates digital transactions and provides a presence in the so-called "hi-tech, scalable digital mall".
"The Super App gives us the ability to open up the system from a few partners to thousands of service providers … and, put simply, as the transactions compound, we take our cut, a bit like an iOS or Google Play store", noted Joosub during the investor event presentation.
The VodaPay platform will be initially rolled out in South Africa. Joosub indicated that Vodacom plans to add certain VodaPay features to M-PESA, which was also recently relaunched as a Super App by Safaricom in Kenya.
But the initial focus is on leveraging VodaPay to grow financial services in Vodacom's home market while increasing customer engagement and offering more personalised services.
Joosub said that Vodacom can "deepen [customer] relationships and effectively create an even bigger hold on the customer" because people can do more from the Super App, including investing, money transfers, payments, and shopping. The App creates "marketplaces for different products and that becomes really exciting", he added.
In addition, he highlighted that the Alipay platform has built-in AI and machine learning capabilities. "You're learning from the behaviour of the customer and then directing better offers and promotional activities to individual customers", he said.

Michelle Donegan is an experienced telecoms writer and has been contributing as a reporter and news analyst for TelcoTitans since July 2020.