Mozambique operation set for first dibs, with other international markets to benefit during the next phase of the rollout in FY21–22.
Half of Group's SA base stations now fitted with IoT.nxt tech, with efficiency and energy saving benefits trumpeted.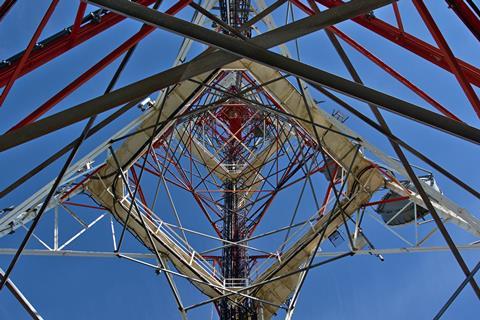 Vodacom Group signalled its intent to ramp up the rollout of the base station monitoring tech developed by its Internet of Things (IoT) subsidiary IoT.nxt, having seen a reduction in energy consumption as a result of deployments in its home market South Africa.
A note in the Group's Sustainability Report for the financial year to 31 March 2021 (FY20–21) disclosed plans to equip base stations in "other international markets" with the Raptor-branded technology "during the next year", starting in Mozambique.
The operator said "over 7,232" locations in South Africa are now fitted with the Raptor system (up from roughly 3,700 in June 2020 — Vodafonewatch, #187), which equates to "more than half" of Vodacom South Africa's base station footprint. The system gathers data from hardware such as air conditioning units, batteries, cabinets, and security cameras (Vodafonewatch, passim).
The collective base station footprint of Vodacom's other smaller OpCos — in the Democratic Republic of Congo, Lesotho, Mozambique, and Tanzania — numbers about 8,500 (out of 23,000 across the Group).
Via remote monitoring of air-conditioning units at base stations, Vodacom bills Raptor as a way to support predictive maintenance and energy-saving. The installations in South Africa are said to have saved the telco over eleven gigawatt-hours of electricity during FY20–21, an estimated 2.8% of the total electricity its base stations in the country consumed.
Additionally, Vodacom's Annual Report for FY20–21 said the average run-time of air-conditioning units in Raptor-equipped base stations had been reduced by between 10% and 20%.South Africa is the main problem area for the Group in terms of environmental impact, accounting for 90%-plus of emissions in FY20–21 (Vodafonewatch, #187). Vodacom Group is aiming to cut greenhouse gas emissions across all of its markets by 50% by 2025, against a 2017 baseline.
The Raptor rollout is one of a raft of energy-efficiency projects that are being pursued by Vodacom in South Africa. These also encompass: power purchase agreements with undisclosed energy producers (although these still only cater for the energy needs of a mere 36 base stations); the replacement of "inefficient" uninterrupted power supply systems with "high-efficiency" alternatives; and the deployment of "solar solutions" on base station controller sites to "reduce consumption". The Council for Scientific and Industrial Research is said to have provided the telco with "additional expertise" during FY20–21 on how it can run office building equipment — such as lighting, heating, ventilation, and air-conditioning units — more efficiently.
Broadening horizons
Vodacom acquired a 51%-share of IoT.nxt in August 2019 (Vodafonewatch, #174). IoT.nxt is now preparing for the "next phase of commercialisation and corporatisation" under the control of its majority parent. The Group is also marketing the South African vendor's solutions outside of the country. It has built collaborative relationships with other Vodafone businesses across the globe, including in the UK where the vendor's smart-building system is in situ at the Vodafone UK HQ in Paddington, pitched as a means of better gauging air quality, temperature, and humidity inside the building, and to help manage social distancing (Vodafonewatch, #191 and #196). Vodafone UK also plans to sell both the smart-building and site-monitoring solutions to its customers.

Sam Patterson is a Staff Reporter for TelcoTitans, contributing telecoms news analysis since September 2020 as part of the TelcoTitans Editorial team.