OpCo "enjoying the benefits" from ST Engineering's Newtec Dialog VSAT migration.
Installation completed under lockdown, with remote support key.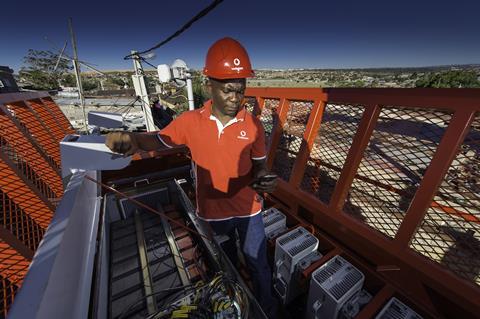 Vodacom Democratic Republic of Congo (VdDRC) claimed progress in a 2G to 3G network migration, with help from technology partners Gilat Telecom and ST Engineering iDirect.
The duo have installed two Newtec Dialog hubs to support cellular backhaul — a move Jean-Bedel Nyanga, Transmission Director at VdDRC, said has "increased significantly" the reliability of the existing very small aperture terminal (VSAT) links.
The upgrade project was initiated in April 2020 before being put on hold during the pandemic. For the same reason, Belgium-based ST Engineering iDirect, which supplied the Newtec technology, supported the installation "remotely". The Belgian team was in "constant contact" with Gilat Telecom on the ground, with video feeds enabling real-time monitoring of the installations. The first hub was deployed in two days and the second was live in one day.