First 5G network goes live in Vodacom's second-largest market.
Government minister hails launch via hologram.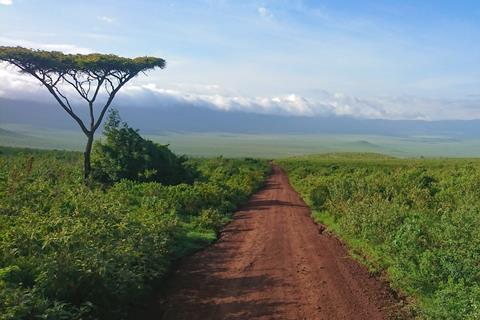 Vodacom Tanzania heralded the launch of the first 5G network in country, becoming the latest operating company within the Group to offer the services after Vodacom in Lesotho and South Africa.
Adding a futuristic aura to the launch event, Hon. Nape Nnauye, Minister for Communication and Information Technology in the Parliament of Tanzania, appeared as a hologram to deliver his congratulations. "I call on entrepreneurs, businesses, innovators, and ministries to tap into this 5G network and transform this nation. The government pledges its support to you", he declared.
Vodacom Tanzania said the non-standalone 5G service will be available first at "various sites" in the country's largest city Dar es Salaam. The operator plans to deploy the technology in a further 230 locations, including Arusha, Dodoma, Iringa, Mbeya, Mwanza, Kagera, and Zanzibar, but it did not provide a timeframe for the network expansion.
The 5G network will support fixed-wireless access via Vodacom 5G routers as well as mobile services for smartphone users. Initial speeds are expected to be up to 400Mbps, and eventually 800Mbps "in the coming months", according to Vodacom. The operator added that the network will be able to hit up to 1Gbps "once the 5G spectrum is made fully available".
In a LinkedIn post, Diego Gutierrez, Chief Officer for International Markets at Vodacom Group, flagged the opportunities 5G offers for Tanzanian industries as well as consumers.
" 5G opens up a whole new world of potential use-cases for our retail and enterprise customers in Tanzania. Notable areas that will enjoy the benefits of 5G, including various Tech For Good solutions, are manufacturing, energy production, agriculture, healthcare delivery, education, transport, and tourism. "

— Gutierrez.
Early days for 5G in Africa
South Africa is Vodacom Group's most advanced 5G market with 13.5% population coverage, although it was not the first to see services launched. That claim to fame goes to Vodacom Lesotho, which debuted the next-generation technology in August 2018 (Vodafonewatch, #190 and #197).
However, the availability of 5G appeared to have been mired in controversy, including allegations of bribery against a government minister, and Vodacom Lesotho is understood to remain stuck in legal limbo after being issued with a licence revocation and enforcement proceedings notice by the Lesotho Communications Authority (Vodafonewatch, #205).
Vodacom South Africa launched its 5G network in May 2020 using a temporary spectrum licence issued by the Independent Communications Authority of South Africa. Following the long-awaited 5G spectrum auction in March 2022, Vodacom secured 110MHz of 4G and 5G spectrum, spending ZAR 5.38bn (£270m/€313m) — Vodafonewatch, #205.
However, most African OpCos do not yet have 5G spectrum allocations and they are focused more immediately on expanding 4G mobile data coverage. Indeed, Vodacom Tanzania's 4G network covered only half of the population, according to the Group's Annual Report for the year to 31 March 2022.
Vodacom Group OpCo mobile coverage
Mobile Coverage
South Africa
Tanzania
Democratic Republic of Congo
Mozambique
Lesotho
Source: Vodacom Annual Report.

2G

99.9%

92.9%

56.2%

73.5%

96%

3G

99.9%

66.7%

37.5%

73.2%

97%

4G

97.9%

50.4%

29.6%

60.1%

76.7%

5G

13.5%

–

–

–

–
Among the Group's priorities for FY22–23 are ambitions to "secure 4G rural coverage financing partnerships", as well as "accelerate data network leadership in all markets, including 4G coverage, affordability, and device penetration" (Vodafonewatch, #206–#207). Regarding 5G, the Report noted that the Group is engaged with regulators to allocate 5G spectrum and that OpCos were preparing their networks to be "5G-ready".