Operator looking to install managing executive, and then fuller leadership team, to drive tower separation plans outlined in May.
Plan to explore stake sale reiterated.
Initial focus on biggest market South Africa.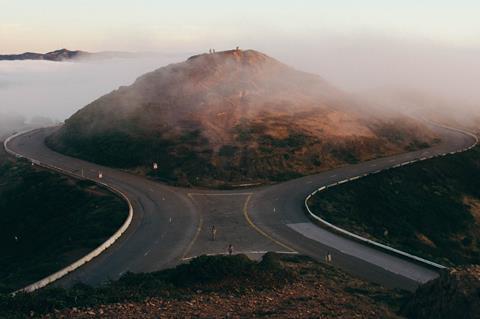 Vodacom Group looks to be booting up its wide‑ranging infrastructure separation plans by initiating a search for someone to lead its fledgling TowerCo.
A recruitment ad posted by Vodacom last week indicates it is seeking to hire a managing executive to "establish, scale, and lead the Vodacom TowerCo business", based out of its Midrand headquarters.
The startup job will be geared towards an eventual sale of a "substantial" stake in the business, confirms the posting. It will involve "leveraging scale in driving sales revenue, profitability, and operational excellence within the business with the intention of monetising a substantial proportion of the TowerCo in future, depending on market conditions", the ad says.
Diplomatically, it stresses the successful candidate will be "responsible for transparent reporting to the Vodacom Group Technology team", given the job — like all TowerCo separations — will involve dilution of the department's influence over network strength and differentiation. The TowerCo's strategy will be devised in "close collaboration" with Vodacom's Chief Technology Officer (Dejan Kastelic), it adds.
Site surgery
The accompanying job description goes on to confirm the new managing exec will head up the commercialisation of Vodacom's tower estate by not only forming a master service agreement with its parent provider, but also working to "build relationships and manage partnerships with telecom operators". The role will also involve negotiation and management of the TowerCo's wholesale relationships.
Other deliverables of the job include: digitisation; driving efficiencies through "management of leases"; site build and rehabilitation; regulatory navigation; and anticipating "challenges associated with future technology evolutions" (a possible reference to next‑gen satellite and other infrastructure plays by startups such as Vodacom partner AST SpaceMobile). One of the new exec's broader tasks will be to "maintain awareness of the competitive market landscape, expansion opportunities, industry developments, and take the necessary action to ensure the TowerCo delivers on its strategy and targets".
While Vodacom has indicated its tower separation plans focus initially on home market South Africa, it is notable that the new business appears led at Group level, and not part of Vodacom South Africa, and that one of the managing exec's tasks will be to "build partnerships with businesses across the Vodacom markets".
Shameel, the salesman
Vodacom has been flagging plans to form a distinct tower operation since early‑2020. These were reiterated in May 2021, when Group Chief Executive Shameel Joosub confirmed the operator was seeking to create a separate wireless infrastructure vehicle and then reconnoitre partnership and monetisation options. This approach will then be "replicated into the other markets", said Joosub. At 31 March 2021, Vodacom had 14,635 mobile sites in South Africa (with 98% 'self‑provided' with high‑capacity backhaul), plus 8,295 in international markets. The operator has also been exploring options around fibre and data centre assets.