SA group's infra overhaul continues with plan for regional wireline play.
Management eyeing global tech players as potential allies.
Finance institutions also being targeted.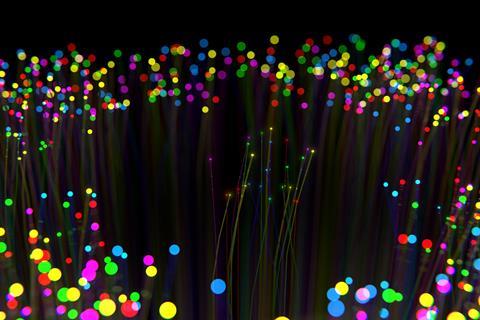 Vodacom Group is planning shortly to begin talks with prospective partners on the creation of an "Africa FibreCo", continuing a wave of strategic deal‑making by the operator.
The South African group's priorities for the current fiscal year, to March 2023 (FY22–23), include a goal to "explore funding options for fibre across our international markets", according to a brief note in its newly published Annual Report.
It has been working on a major overhaul of its wireless and wireline infrastructure assets under Vodacom Vision 2025, a medium‑term strategy unveiled last year, and as part of this aims to "establish an Africa FibreCo with strategic partners", the operator said.
Vodacom indicated interest in discussing new infrastructure partnership models with "global technology companies and developmental finance institutions", suggesting eagerness to build on parent Vodafone's ties with Facebook on the 2Africa submarine cable, expected to go live in 2023 (Vodafonewatch, #186 and passim), perhaps similar to Kenyan associate Safaricom's tapping up of British International Investment (previously known as CDC) and Japan's Sumitomo (as well as Vodacom and Vodafone) to help fund Ethiopia ambitions.
The operator's aim, via the new company's creation, is to "accelerate fibre coverage across our international markets" — thus providing a stronger platform for fixed‑line broadband expansion by its mobile‑led OpCos in the Democratic Republic of Congo, Lesotho, Mozambique, and Tanzania.
The plan could also theoretically take in Kenya's Safaricom plus its pending startup in Ethiopia, as well as, prospectively, Vodafone Egypt.
The wording of the note appears to suggest Vodacom could be looking for investment opportunities outside of its current network footprint too.
" We continue to explore opportunities to accelerate the deployment of fibre to create a market‑leading portfolio. "

— Vodacom.
Vodacom does not break out broadband performance numbers for its international operations, suggesting most of these OpCos' wireline operations remain small. In Kenya, however, Safaricom has been making a meaningful push in the fixed‑line market for some time, securing 165,981 fibre-to-the-premises customers at 31 March 2022, up 20.8%. Its FTTP network passed 364,980 homes at that point. Vodafone Egypt, which Vodacom is in the process of taking over, also has a significant wireline presence, with 881,000 broadband customers at 30 September 2021. No numbers are available on its full‑fibre position, however.
Vodafone aiming to woo tech giants on wireless
Vodacom first flagged plans to invest in fibre assets outside of SA in early‑2021, as part of a wider, M&A‑ and partnership-infused, infrastructure refresh within the Vision 2025 programme. The overhaul has included:
A pending, home market wireline infra tie‑up with private equity group Community Investment Ventures Holdings, announced in November 2021, seeing Vodacom contribute cash and fibre assets to, and secure an up-to-40% strategic stake in, SA altnets Dark Fibre Africa and Vumatel (Vodafonewatch, #200). The deal remains subject to regulatory clearance.
Ongoing setup of a TowerCo in SA — and eventual plans to extend wireless infra separation to Vodacom's other territories (Vodafonewatch, #196 and #199).
Mooting of plans for a rework of Vodacom's data centre estate, which includes 7,000 sqm of space in SA and 23 facilities elsewhere. The Report indicated Vodacom is planning to "develop a group‑wide data centre strategy" during FY22–23 (Vodafonewatch, #196).
Consolidation of international IT functions and assets.
Various infrastructure-sharing and partnership deals, including talks, flagged in late‑2021 by Chief Technology Officer Dejan Kastelic, to find a partner to share costs of rolling out more than 6,000 new sites in remote areas (Vodafonewatch, #201). Vodacom's Report indicated this plan could also involve a tech giant tie‑up, highlighting the operator's intent to "secure 4G rural coverage financing partnerships, leveraging our existing relationships with global tech and development finance institutions". "We continue to explore opportunities for sharing network infrastructure to maximise the Group's existing capital and operational efficiencies while simultaneously creating opportunities for network expansion through partnerships and roaming", it added.