ICASA manages to fend off further litigation with new interim spectrum allocations.
WOAN licensing timetable is put on hold until next year.
Auction now scheduled for March 2022.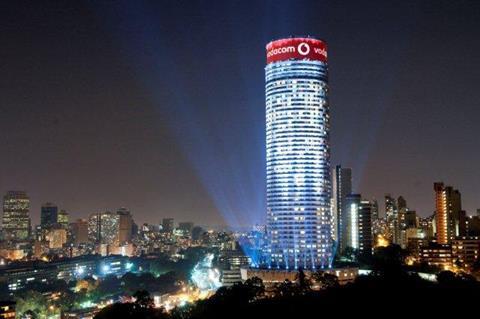 Vodacom South Africa secured an allocation of provisional spectrum that should enable the OpCo to maintain its 5G rollout until frequency licences are awarded on a more permanent basis next year.
The Independent Communications Authority of South Africa (ICASA) announced the award of licences with a validity period of seven months from 1 December 2021 to 30 June 2022, or three months after the termination of the ICT COVID-19 National State of Disaster Regulations 2021 — "whichever comes first", the regulator said.
Vodacom has been awarded 10MHz in the 700MHz band, 10MHz in the 800MHz band, 40MHz in the 2.6GHz band, and 40MHz in the 3.5GHz band. Rivals MTN and Telkom were also assigned frequencies in all four bands, while Telkom was the only applicant for 40MHz of provisional 2.3GHz spectrum.
In addition, Cell C gained licences for 800MHz, 2.6GHz, and 3.5GHz spectrum, and Rain Networks picked up 700MHz and 2.6GHz frequencies. Liquid Intelligent Technologies was awarded only 4MHz in the 3.5GHz band.
ICASA noted that the new "provisional radio frequency spectrum regime is confirmation that the temporary spectrum issued in April 2020 ceases to exist on 30 November 2021". Vodacom has been pressing ahead with the roll out of 5G services using the previous assignment of temporary spectrum after first launching services in early-May 2020, in Cape Town, Johannesburg, and Pretoria.
Dr Keabetswe Modimoeng, Chairman of ICASA, emphasised that the provisional spectrum assignment "remains an interim measure", and confirmed that the spectrum auction is now expected to take place in March 2022.
ICASA's decision to licence "provisional" spectrum has also enabled it to avoid further litigation following the uproar caused by its plan to reclaim the temporary spectrum from the end of November 2021. In October, it was widely reported that MTN and Vodacom had filed papers at the Gauteng high court in Pretoria against ICASA after an earlier case brought by Telkom. The lawsuits were apparently withdrawn once ICASA invited applications for the provisional spectrum on 10 November 2021.
A long time coming
South Africa's telecoms players have been on hold for new spectrum for the best part of a decade (Vodafonewatch, #127), with hopes rising in the past 18 months for a breakthrough in squabbling between industry, regulators, and politicians.
ICASA had pencilled in "no later than 31 March 2021" for a sale of airwaves in the 700MHz, 800MHz, 2.6GHz, and 3.5GHz frequency bands to take place. The regulator's plans were derailed by a flurry of operator litigation, however, although Vodacom South Africa was not among those filing lawsuits in the earlier stages.
MNOs will now be hoping that the auction will finally take place in March next year, as currently planned.
Shameel Joosub, Chief Executive (CEO) at Vodacom Group, made use of a presentation titled Powering a Continent at Mobile World Congress Africa 2021 in September 2021 to call on regulators to "remove impediments" and "get on with the allocation of spectrum".
Speaking on Vodacom's earnings conference call in November, via VIQ FD Disclosure, Joosub said Vodacom is "encouraged by the progress and allocation of provisional spectrum by ICASA".
ICASA originally published two invitations to apply (ITA) in early-October 2020 (Vodafonewatch, #191). One is for so-called "high-demand" (or International Mobile Telecommunications/IMT) spectrum in the 700MHz, 800MHz, 2.6GHz, and 3.5GHz frequency bands. Another is for the country's controversial Wireless Open Access Network (WOAN), for which 700MHz (20MHz), 2.6GHz (30MHz), and 3.5GHz (30MHz) airwaves have been set aside. On 1 October 2021, the ICASA set out a new timetable for both processes, including a deadline of 10 December for the publication of the IMT ITA, a closing date of 31 January 2022 for applications, and an auction start date of 1 March 2022.
In November 2021, ICASA then said it had temporarily suspended the WOAN licensing timetable in order to focus on the IMT award process. It now expects to publish a notice advising on the next steps for WOAN by no later than March 2022. The regulator stressed that it still intends to set aside spectrum for WOAN, and that it continues to be of the view that WOAN will "bring much-needed structural reform to the mobile voice and data services markets".