Compromise found to help SA's low‑income groups access mobile data.
Price elasticity expected to take sting out of sharp price cuts.
Auction of 4G- and 5G-friendly spectrum still slated for late‑2020.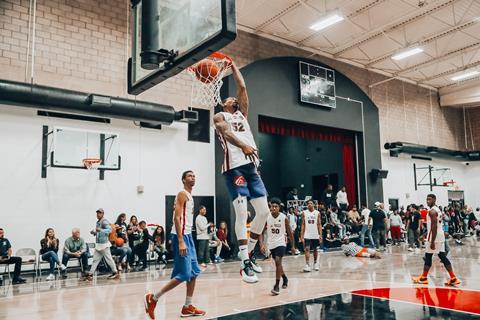 Vodacom Group agreed a two‑year programme of hefty cuts to mobile data pricing with South Africa's Competition Commission (CompCom), starting 1 April 2020. The main beneficiaries it seems will be lower-income groups, which tend to purchase small bundles of prepaid data over short periods. The country's competition watchdog said these plans were extremely poor value on a per‑MB basis, compared with lengthier contract deals.
Retail mobile data pricing has long been a source of friction between South Africa's authorities and operators. Matters were brought to a head in December 2019 when CompCom published the final version of its Data Market Inquiry, initiated as far back as August 2017. Among the report's recommendations, which had a firm focus on market-leaders Vodacom South Africa (VdSA) and MTN South Africa, was an up‑to‑50% cut in monthly data bundle pricing across the board by the end of the two‑year period. Expansion of zero‑rated data services to different websites was another requirement, as was more transparency surrounding prices and which services can be accessed free of charge. Both CompCom and the Independent Communications Authority of South Africa (ICASA) have repeatedly complained that the country invariably fares badly in international benchmarking indices. Talks between Vodacom and the competition watchdog, to thrash out an agreement on pricing, began after the Data Market Inquiry report was published.
The deal was subsequently rubber-stamped by the Competition Tribunal. ICASA also gave its blessing to the agreement but is carrying out data pricing enquiries of its own (Vodafonewatch, #166 and passim). VdSA may yet experience more data-pricing pressure from ICASA, despite getting the CompCom monkey off its back until 2022.
What did Vodacom do on April Fool's day?
VdSA put in place the following measures as a result of the deal, effective 1 April 2020:
Data price reductions of 30% on average. Some prepaid bundles were cut by nearly 40%. More reductions are in the pipeline, indicated Shameel Joosub, Chief Executive of Vodacom Group, and should see data prices fall by around 50% over a two‑year period.
With the exception of zero‑rated government websites, VdSA made available all its current zero‑rated services on one platform, dubbed ConnectU.
ConnectU has seven focus areas, which are slated for development during 2020:
Education, including expansion of current zero‑rating offering to all public universities, technical and vocational educational training colleges, and public schools across the country.
Internet search, with a full zero‑rated internet search function powered by Wikipedia.
Jobs, allowing customers to view and apply for opportunities as advertised on seven zero‑rated job portals.
Social and essential internet access, with VdSA undertaking to provide customers with free access to Facebook Flex for basic communication. Consumers are to gain access to local and international news headlines, trends, as well as weather free of charge.
Health and Wellness, with planned expansion of a health information portal in the quarter to 30 September 2020.
Safety & Security, with the upcoming launch of a Secure Net Parental Control service, possibly tied in with Vodafone's Secure Net smartphone protection offering.
Pro-Poor personalised discounting and free communication, seeing extension of current zero‑rating to essential state and emergency specified sites.
Swings and roundabouts
From its agreement with CompCom, Vodacom stands to be out of pocket to the tune of ZAR 2.7bn (£120m/€137m). This calculation, however, is based simply on customer savings from lower‑priced versions of existing data packages.
Till Streichert, outgoing Chief Financial Officer at Vodacom Group, provided some better news for shareholders. He reckoned that 60% of lost income could be clawed back through price elasticity and increased data volumes. Moreover, rather than counting on price elasticity to do its work solely among current data customers, there seems some scope to attract more data users. VdSA reports that only around 54% of its customer base currently subscribes to a data plan.
"Our internal modelling indicates that the accelerated pricing transformation from this initiative will impact service revenue growth with a drag of just under 1.5 percentage points for the group on an annualised basis, all things being equal. Our three‑year guidance, therefore, remains in place, albeit that next year might be at the lower end of the guidance. "

— Streichert.
Could've been worse?
Joosub described the CompCom discussions as "robust", but added that Vodacom wanted to "constructively engage" with the authority (suggesting a willingness to compromise). Speaking to analysts on a conference call in the wake of the deal, Joosub indicated that Vodacom had assuaged many of the watchdog's concerns by flagging price cuts already in the pipeline at VdSA.
Vodafonewatch is not entirely clear if those "robust discussions" resulted in any significant concessions from CompCom, but Joosub appeared relieved to draw a line under the data pricing imbroglio with the competition watchdog (for two years anyway). He implied that a long-drawn out legal battle would only add to shareholder anxiety.
Joosub evidently did not like what he saw as an increasingly hostile competition watchdog and tried to reassure analysts and brokerages on the conference call that the outcome was not as bad as it might have been.
Spectrum trade-off nowhere to be seen
According to Joosub, the discussions gave CompCom a "better appreciation of the challenges that we face in terms of costs". How this greater appreciation might play out in practical terms is not totally clear.
Joosub has long maintained that a principal reason why data prices are comparatively expensive in South Africa is a lack of High Demand Spectrum. This means more base station investment is needed to achieve the same coverage and capacity compared with an investment environment in which more low- and mid‑band frequencies are available. "The more spectrum we have access to, the cheaper the cost to manufacture", said Joosub.
Yet the long-awaited auction of 4G- and 5G‑friendly spectrum is still on a pushed‑back timeframe of late‑2020, which means nothing has changed on that score as a result of CompCom talks. In its defence, the competition watchdog might reasonably point out that decisions surrounding spectrum allocation lie more in the purviews of government and ICASA.
Liquid and Rain spectrum flows
Joosub was keen to reassure analysts that routes to more spectrum in South Africa were not all closed off until an auction took place. He referenced infrastructure players Liquid Telecom and Rain as important avenues of growth. In early-February 2020, Vodacom flagged a firmed‑up roaming and managed services agreement with Liquid Telecom South Africa (Vodafonewatch, #179 and #183). VdSA also recently formed a revised roaming and facilities leasing deal with Rain.