Rain Networks and Telkom win spectrum in the initial 'opt‑in' auction for tier‑two operators.
Telkom court case is still due to take place in April 2022.
ICASA insists there is no legal impediment to the main auction on Thursday.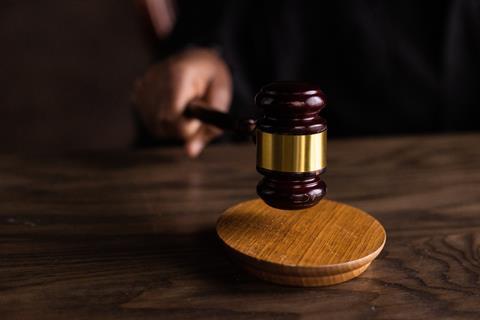 Vodacom South Africa is poised to make its bid for 4G and 5G‑enabling spectrum as South Africa's long‑awaited auction looks set to go ahead as planned on Thursday, despite ongoing litigation by rival operator Telkom.
The Independent Communications Authority of South Africa (ICASA) confirmed that an initial 'opt‑in auction' has been completed, and said all six qualified bidders will now be able take part in the main auction on 10 March 2022. ICASA has received applications from Cell C, Liquid Telecom, MTN, Rain Networks, Telkom, and Vodacom.
The opt‑in auction was designed to allow tier‑two operators to submit bids to achieve a minimum spectrum portfolio (MSP). Cell C, Liquid Telecom, Rain, and Telkom were eligible to take part in this phase, although only Cell C, Rain, and Telkom submitted bids. Rain has now picked up 2x10MHz in the 700MHz band and 10MHz in the 2.6GHz band for ZAR 1.15bn (£58m/€69m), while Telkom secured 2x10MHz in the 800MHz band for ZAR 1.5bn.
The auction — set to sell airwaves in the 700MHz, 800MHz, 2.6GHz, and 3.5GHz bands — had been facing the prospect of a sixth postponement after Telkom filed court papers in an attempt to stop it going ahead. Telkom's protests are two‑fold: 'Part A' refers to its application for an injunction against the auction's planned date in March, while 'Part B' details its objections with regards to ICASA's Invitation to Apply (ITA).
The operator has subsequently dropped Part A, which at least allows the auction to go ahead. However, Telkom has now secured a court hearing for Part B from 11-14 April 2022 — a month after the auction is due to start. Telkom also warned that it could also reinstate Part A of its application "should this become necessary at any point".
ICASA said it is aware of the latest developments "in the review application filed by Telkom", but continues to insist there is no legal impediment to the auction proceeding. "As matters stand, Telkom itself is a participant in the process; and as per the outcomes of [8 March 2022], has emerged as a winning bidder in the opt‑in auction", the regulator observed.
Vodacom and MTN previously united with the regulator, filing papers to oppose Telkom's efforts. ICASA also received the full support of President Cyril Ramaphosa, who made use of his State of the Nation address in Cape Town on 10 February 2022 to insist that ICASA would start auctioning the spectrum "in about three weeks from now".
Trouble ahead?
The April 2022 hearing nevertheless raises questions about what might happen if Telkom wins its case after the auction has taken place, and spectrum has been allocated to the various bidders. There are concerns that ICASA could then be forced to go back to the drawing board, potentially inviting more litigation if operators lose long‑awaited access to frequencies for 4G and 5G networks.
In January 2021, eMedia Holdings, the owner of commercial free‑to‑air broadcaster e.TV, also filed an application to join Telkom's lawsuit to prevent the auction from going ahead. Like Telkom, eMedia is concerned that the 700MHz and 800MHz bands used by digital broadcasters are not yet available to be licensed to mobile operators.
Telkom has disputed the decision to include sub‑1GHz spectrum owing to the fact that this frequency is subject to the separate legal challenge by eMedia. It has also called for clarity in licensing the Wholesale Open Access Network that ICASA has long (and controversially) planned to set up on the back of frequencies liberalised in the auction (Vodafonewatch, #188 and passim).
ICASA said it "remains committed to successfully completing the auction, and will strongly oppose all efforts aimed at undoing the economic and social gains arising from the process"

Anne Morris is a freelance journalist, editor and translator. She has been working as a reporter and news analyst for TelcoTitans since 2016.