Operators unite with South African regulator as rival Telkom requests further delays.
Any success for Telkom would represent a sixth postponement of the auction, currently set to take place by the end of March.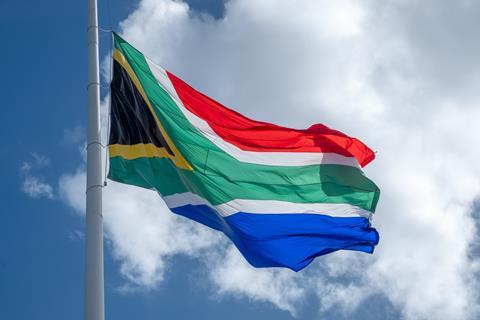 Vodacom and MTN confirmed their intention to fight rival Telkom's latest attempt to block South Africa's long-awaited spectrum auction.
Telkom believes running the auction in its currently planned format would be unfair. It is disputing the Independent Communications Authority of South Africa's (ICASA) decision to include sub-1GHz spectrum, owing to the fact that this frequency is subject to a separate legal challenge. It has also called for clarity in licensing the Wholesale Open Access Network that ICASA has long (and controversially) planned to set up on the back of frequencies liberalised in the auction (Vodafonewatch, #188 and passim).
Both Vodacom and MTN have now filed court papers opposing Telkom's efforts, in a bid to ensure the long-delayed auction progresses as planned. ICASA had previously pencilled in "no later than 31 March 2021" for the sale of airwaves in the 700MHz, 800MHz, 2.6GHz, and 3.5GHz bands to take place.
Vodacom said the new spectrum is a "critical part of reducing input costs and the cost of data in South Africa", while MTN said a successful auction has the "capacity to not only release much-needed funds into the national fiscus, but it will have an immediate impact on consumers".
Emergency spectrums
As a result of increased demand during the initial coronavirus outbreak in early-2020, ICASA made temporary spectrum licences available in the 700MHz, 800MHz, 2.3GHz, 2.6GHz, and 3.5GHz bands, enabling the country's operators to meet some of the latent demand for higher capacity mobile data.
The regulator previously asked operators to return the emergency spectrum by the end of November 2021. Facing protests that the emergency had not yet passed, ICASA eventually extended the temporary licences until the end of June 2022.
Despite this, operators have been demanding a permanent solution for some time, and Telkom's latest attempts to delay have fuelled a long-burning fire.
'Delaying is part of Telkom's MO'
In August 2021, a video published on YouTube saw Shameel Joosub, CEO at Vodacom Group, accuse Telkom of deliberately delaying the process.
"Fundamentally, Telkom is not in the space where they want us to get spectrum because they have significantly more spectrum than anybody else", he said. "Telkom has almost three times as much spectrum as the rest of the players, so delaying spectrum is part of their modus operandi, which they have been successfully doing for years now".
While this spat stems directly from issues surrounding the emergency spectrum, South Africa's auction woes date back even further, having been on hold for the best part of a decade (Vodafonewatch, #199 and passim).
Throughout 2021, hopes rose for a breakthrough in squabbling between industry, regulators, and politicians. As the operators prepare for court, those hopes are dwindling once more.