South African operator retains exclusive expansion mandate within Vodafone.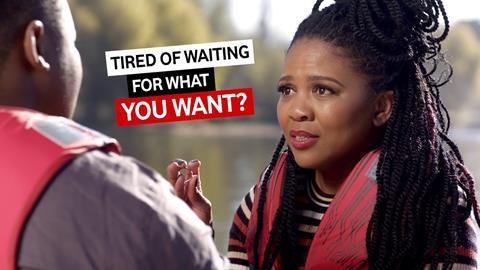 Vodacom Group is positioning itself for a regional entertainment services play, as part of a morphing international expansion strategy.
Through its Digital Services team, the operator is understood to be enacting plans to bring Vodacom Video Play, its flagship digital media platform, to "all" markets across sub-Saharan Africa. Vodacom's management has already flagged intent (Vodafonewatch, #137 and #147) to extend the service to the five countries where it has networks, beyond South Africa (Democratic Republic of Congo, Kenya, Lesotho, Mozambique, and Tanzania). Once this has been achieved, it intends to target territories beyond its footprint.
As well as a flexible, Netflix-style over-the-top move, Vodacom is understood to be considering white-label sales of the Video Play offering and development of business-to-business video services, targeting regional and national enterprises. To enable new commercial relationships, Video Play''s back-end infrastructure is to be built out. The plan also involves development of French-, Portuguese-, and Swahili-oriented Video Play versions.
The plan appears to be led by Zubair Munshi, Executive Head of Video Commercial Operations at Vodacom. He is a former General Manager of Enterprise Wholesale at rival MTN South Africa and one-time business development executive at TV station e.tv, owned by eMedia Holdings.
The same strategy could ultimately be extended to other parts of Vodacom South Africa's recently-revamped digital services product set, such as My Muze (music) and Play Inc (gaming). The operator has been revamping charging and content management systems to further its overhauled digital media strategy, and recently said its focus was on "building scale, particularly in advertising, video, and the provision of an ecosystems of third-party propositions" (Vodafonewatch, #177).
Video Play, which launched in mid-2018, after a prolonged and disrupted deployment project (Vodafonewatch, #165), had 869,000 active users in South Africa at 31 March 2019, according to Vodacom. It offers pay-per-view and subscription-based access to live and video-on-demand content, supported by tie-ups with MultiChoice Group's DStv Now and Showmax services, as well as content aggregation arrangements.
Flex to extend
The move comes with Vodacom looking to have refreshed, once again, its approach to international expansion, having long been frustrated in attempts to extend beyond its current mobile footprint through licence acquisition and M&A. Digital media aside, it has been seeking operator partnerships to expand the reach of its financial services portfolio, particularly m-money offering M-PESA. It also recently revamped its international enterprise services strategy, with a focus on leaner, partnership-led growth (Vodafonewatch, #177).
There have been hints of a reset in Vodacom's relationship with Vodafone, aimed at providing the South African sub-Group with greater autonomy and a better platform for expansion. These – perhaps belatedly – have included passing of ownership of M-PESA intellectual property to Vodacom and associate Safaricom, a reboot of ties between Vodacom and Vodafone Business, and an apparent reduction in focus on sub-Saharan Africa from Vodafone's own Partner Markets organisation (Vodafonewatch, #175 and #177). At the same time, Vodafone's leadership has re-asserted commitment to maintaining its interest in Vodacom while other non-European businesses are being recalibrated or sold off. Vodafone Chief Executive Nick Read stressed Vodafone's focus on Europe and Africa in its last results presentation (Vodafonewatch, #178).