Earlier Group optimism over political change seems to have dissipated.
Government promises greater clarity but talks suggest Vodacom jittery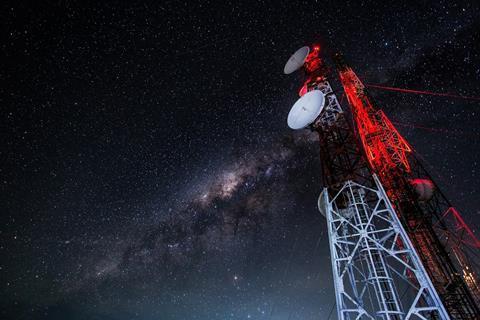 Vodacom South Africa (VdSA) is reportedly in separate discussions to lease capacity from infrastructure players Liquid Telecom and Rain. The initial aim is to launch 5G‑based fixed wireless access (FWA) services.
Liquid Telecom and Rain have suitable 5G spectrum to hand, giving VdSA a potentially much quicker route to wireline broadband substitution services — and possibly 5G mobility — rather than having to wait for authorities to finalise a long and often muddied process of making 5G‑friendly (and 4G) airwaves available (Vodafonewatch, passim).
Recent signals are that the Independent Communications Authority of South Africa will not allocate more frequencies until the second half of 2019, at the earliest. Shameel Joosub, Chief Executive of Vodacom Group, had hoped — forlornly it now seems — that an auction might happen before South Africa's upcoming general election, due to take place in early‑May 2019 (Vodafonewatch, #172). Licences up for grabs include concessions in the 800MHz and 2.6GHz frequency bands.
There was a glimmer of hope that VdSA and other mobile network operators (MNO) might soon get clarity on government intentions on spectrum. Following reported meetings between senior government officials and industry players, a "final policy directive" on spectrum allocation was pencilled in for late-April 2019.
Rain starts play
Newcomer Rain claims to already provide a commercial 5G network using its own cache of 3.6GHz frequencies. Coverage includes parts of Cape Town and Guateng, and plans are in place to cover all major cities with residential and enterprise "ultra‑broadband" services. Initially focused on FWA, Rain offers data‑only SIM cards. A launch of 5G mobility is slated by September 2019, assuming smartphones are available.
Liquid refreshment
Liquid Telecom South Africa, part of the regional Liquid Telecom Group, has 56MHz of spectrum in the 3.5GHz frequency band. Liquid Telecom, Rain, and incumbent Telkom South Africa are the only network operators in the country that are sitting on 5G‑ready frequencies of this sort, much to the chagrin of VdSA and rival MTN South Africa.
Liquid Telecom has not yet embarked on 5G rollout in South Africa, but if 5G discussions with VdSA are progressing then this may soon change. As it stands, Liquid Telecom's focus is on 4G. Using spectrum assets in the 1800MHz frequency band, it has built an LTE network for wholesale purposes only. MTN is a customer.
Why the heel-dragging?
VdSA and MTN have long complained about the lack of frequencies for both 4G and 5G services. Their concern is heightened by ongoing doubts over how much spectrum the government will make available for MNOs, when an auction eventually takes place. The government's controversial Wholesale Open Access Network (WOAN) concept is still in play, despite Group-level hopes of waning government support for the project (Vodafonewatch, #172).
The 4G-based WOAN idea has come under fierce criticism from operators since it was first aired. The proposed new entity would gain its own (unspecified) spectrum portfolio, diverting resource away from operators themselves. To its opponents, the scheme represents an illegal attempt by the government to meddle with the private sector, although the original plan of forcing operators to return spectrum concessions acquired through an earlier licensing process appears to have been dropped (Vodafonewatch, #158). Critics have also warned that the pooled spectrum model is untested elsewhere. From the government's point of view, the WOAN, as part of a national integrated ICT policy, will help meet broadband targets set out in its South Africa Connect programme. One goal is to ensure nationwide broadband access for all citizens by 2020, while another is delivery of universal download speeds of 100Mbps by 2030.
According to a VdSA statement, quoted in local media, there was a sense of growing impatience at the prospect of what it saw as more needless dilly-dallying on the part of regulators. Since it is eying up chunks of 5G‑friendly spectrum in the 2.6GHz and 3.5GHz frequency bands, which are largely unused, the OpCo insisted that lengthy re‑farming procedures could be avoided. Airwaves should therefore be released immediately, it said. "We reiterate our call to license 5G spectrum in South Africa as soon as possible, as this spectrum is not subject to any digital migration processes", said VdSA.