Duo clubs together to upgrade 120 rural sites for 4G.
Financial details not disclosed, but partnership appears to build on commercial relationship between Vodacom Group and Facebook.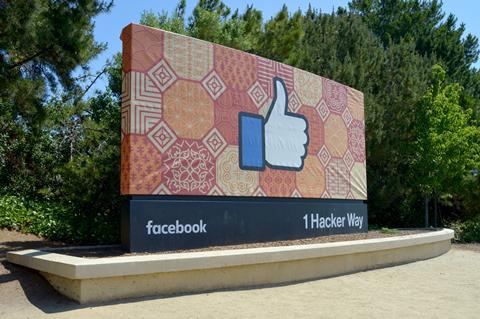 Vodacom once again extolled the virtues of partnerships for network infrastructure rollout, this time in a blog by Diego Gutierrez, the Group's Chief Officer for International Markets.
Gutierrez's blog, which championed greater availability of "affordable access to connectivity" across Africa, mentioned — almost in passing — that Vodafone Tanzania had upgraded 120 rural sites, in partnership with Facebook, "to widen access to 4G connectivity".
Neither Vodacom nor Facebook, as far as TelcoTitans is aware, has previously flagged their Tanzanian infrastructure partnership. Details provided by Gutierrez were scant, other than to say that it "improves the population's level of access to important digital solutions and services".
Vodacom Group and Facebook already have a commercial relationship. On Facebook, web links enable access to various Vodacom channels, such as the My Vodacom App and VodaBucks. According to Vodacom's FY2I–22 Annual Report, this arrangement led to an increase of more than 3.6 million unique customers, and all without any additional marketing by Vodacom. Facebook, of course, also gets something out of the tie-up. Vodacom provides customers across all of its African markets with free access to Facebook Flex. Parent company Vodafone also has ties with Facebook on the 2Africa submarine cable, expected to go live in 2023 (Vodafonewatch, #186 and passim).
Other 4G partnerships in Tanzania?
Vodacom further flagged in its FY21–22 Annual Report that it was "exploring sharing opportunities" with Axian Telecom's newly acquired mobile operations in Tanzania and Zanzibar (an island off Tanzania).
No developments have subsequently been announced, as far as TelcoTitans can make out, but the partnership, should it materialise, will likely prioritise greater 4G coverage.
A pan-African operator, Axian only entered the Tanzanian market in April, when a consortium led by Axian and local businessman Rostam Azizi (and a former shareholder in Vodacom Tanzania) closed the acquisition of Millicom International Cellular's (MIC) operations in Tanzania (Tigo) and Zanzibar (Zantel) for approximately $100m (£83m/€98m). The transaction brings about 14 million customers to Axian.
Among the four priorities laid out by the consortium after snaffling MIC Tanzania Public Limited Company — the merged entity of Tigo and Zantel — is to provide Tanzanian customers "with improved network coverage and quality, notably via [the] 4G network".
In search of fibre investment buddies
Gutierrez's emphasis on "strategic partnerships and ongoing investment" — to broaden availability of affordable connectivity for African citizens — echoes a Group line that has emerged strongly in recent months, particularly surrounding fibre rollout.
Vodacom has been working on a major overhaul of its wireless and wireline infrastructure assets under Vodacom Vision 2025, a medium-term strategy unveiled last year, and as part of this aims to "establish an Africa FibreCo with strategic partners".
The Group has indicated interest in discussing new infrastructure partnership models with "global technology companies and developmental finance institutions". The operator's aim, via the new entity's creation, is to "accelerate fibre coverage across our international markets" — thus providing a stronger platform for fixed-line broadband expansion by its mobile-led OpCos in the Democratic Republic of Congo, Lesotho, Mozambique, and Tanzania.